Download iOS 4.0.2 For iPhone 4, 3G/3GS And iPod Touch
There's news in the Apple arena – iOS 4.0.2 for iPhone 4, 3G/3GS etc has just been released. A jump from iOS 4.0.1, this firmware update patches the exploit that allows iDevice users to jailbreak their devices with JailbreakMe, while making no other changes at all. If you are on a jailbroken iPhone, you should not install this update, or else you will lose jailbreak. However, for all others, it is a recommended update because the PDF exploit used in iOS 4.0.1 to jailbreak it can be used in other negative ways as well by malicious users. Read on for more details and download links.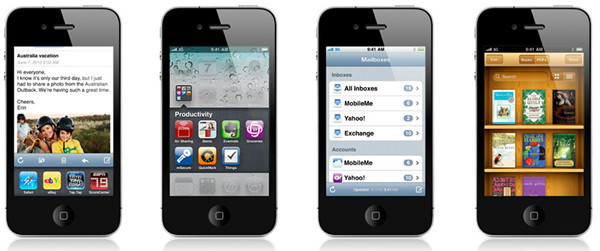 This iOS update was pretty much expected after Apple found out about the PDF exploit that lets you jailbreak your phone or iPod Touch using JailbreakMe.com by just visiting the website and tapping a button. As mentioned earlier, in case you rely on a jailbreak and a carrier unlock, it is advised to stay away from this update unless iOS hackers come out with a jailbreak for this new version.
Also note that in case you want to revert back to your previous iOS version in the future, it is extremely important that you save your SHSH blobs before updating, so that if this version simply doesn't get jailbroken, you still have a way to go back to the previous one and jailbreak it the same way.
In order to update your iPhone 4, iPhone 3G/3GS or iPod Touch to this firmware, you will simply need to connect your iPhone to the computer and then click on update and install on the pop-up that asks you to update your device. This way to update is safe only for those users who do not rely on a jailbreak or a carrier unlock. If you have jailbroken or unlocked your device, you can also manually download and restore your iPhone and iPod Touch to iOS 4.0.2 by downloading this firmware to your computer and then installing it from iTunes using the Restore option.
Here are the download links of iOS 4.0.2 for all the applicable devices.
Update: You can now jailbreak your iPod Touch 2G, iPhone 3G and iPhone 3GS (old bootrom only) on iOS 4.0.2 and we have you covered. Just head over to the appropriate guide using the links below, and get jailbreaking!
Unfortunately, iPhone 3GS on new bootrom and iPhone 4 can't be jailbroken on iOS 4.0.2 at the time of writing this update. Hopefully it will be done in the future, or a newer iOS version will be out by then and jailbroken shortly. As always, we will be bringing you the updates here at AddictiveTips, so keep on visiting.