Download TinyUmbrella 4.02.04 To Save SHSH Blobs On iPhone And iPad
Notcom, iPhone hacker and developer, has made the new version of TinyUmbrella 4.02.04 public. This new build of TinyUmbrella will allow iPhone owners to save their SHSH blobs for iOS 4.0.2, 4.0.1, 4.0 and 3.x. This version of TinyUmbrella is also compatible with iPad running iOS 3.2.2, so you can now also save your iPad's blobs using this software. We will advise you to save your SHSH blobs because this is the only way identified yet which will allow you to downgrade your iOS device's software to previous versions.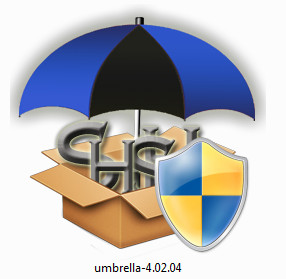 In case you aren't already familiar with them, SHSH blobs are a type of signature files that Apple uses to sign every iOS device, based on the device name/type, the firmware version, and a unique device ID. Therefore, SHSH blobs are unique to each particular device. Apple uses them to decide when users may downgrade to a lower firmware version and when not. When Apple does not want you to downgrade to an earlier firmware after installing a firmware update, it sets the blobs to not allow future downgrades. That's where old saved blobs come handy.
Here is the step by step guide on saving SHSH blobs of your iPhone and iPad using TinyUmbrella 4.02.4:
The first step is to download the appropriate version of TinyUmbrella for your operating system and run it on your computer.
Now connect your iPhone/iPad to the computer.
After you have connected your iDevice, simply press the 'Save My SHSH' button.
Your SHSH blobs will now be saved, making future downgrades possible. In case you need to downgrade your iPhone 3G or 3GS from iOS 4 to iOS 3.1.2, we are including links to our guide after the download links below for your convenience.
Download TinyUmbrella 4.02.04 For Windows
Download TinyUmbrella 4.02.04 For Mac
Download TinyUmbrella 4.02.04 For Linux
How To Downgrade iPhone 3G or 3GS on iOS 4 To iOS 3.1.2