Cameyo – Free Application Virtualization Software For Windows
Many IT workers find it frustrating to deploy applications quickly across multiple computers, this is where Application Virtualization comes in. While application virtualization technology has been around for years, good application virtualization products have been expensive and complex to learn, according to the developer of Cameyo. The free open-architecture application virtualization product that combines the best application virtualization technology with simplicity.
Cameyo is a first ever free application virtualization product for both home users and enterprise IT administrators. It packages entire applications into a single standalone executable, eliminating the need to install.
Launch Cameyo and you will find the main interface with two options – Capture installation and Edit existing packages.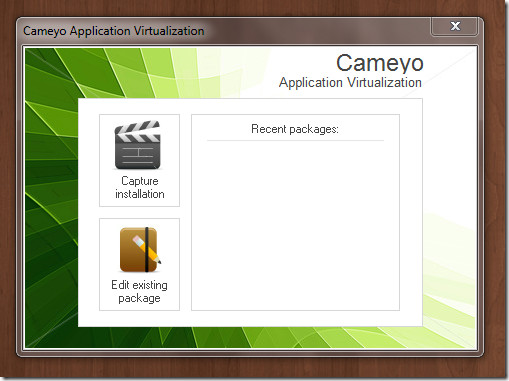 To begin, hit Capture Installation and it will start taking initial system snapshot before installation.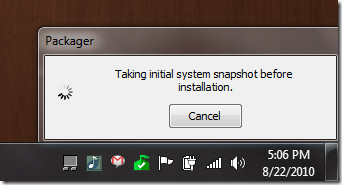 Once the initial snapshot is done, it will show a new window asking you to install the software you wish to package. At this point, you have to install all applications on your computer that you wish to virtualize.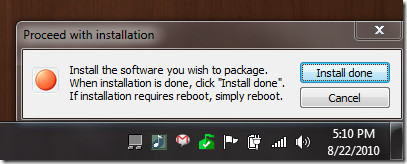 Hit "Install done" and it will start taking post-installation snapshot. This process is the longest one and will take some time to complete.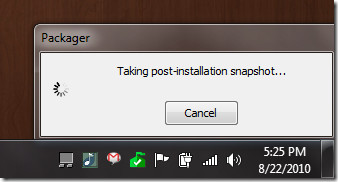 Both initial and post-installation snapshots are necessary to find out which applications have been installed, so that they can be virtualized.
Once it has done taking post-installation snapshot, a new window will pop-up, as shown in the screenshot below. Here you have to give application a name, select an output directory, and finally select the application's main executable.
To understand how this works, Cameyo uses application virtualization technology that packages entire applications into a single standalone executable. In layman's term, it means that everything will be installed inside a single main executable (which you have to select) to virtualize it, thus eliminating the need to install applications when deployed on other systems.
Once this step is complete, hit OK and it will start building the package. The time it takes will depend on how many applications you have installed on your system before clicking "Install done" to virtualize them.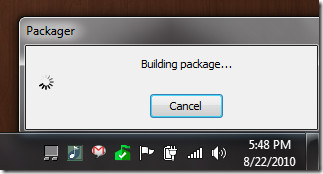 This is the last step, after which, you will find the folder in the output directory with all the virtualized application in it.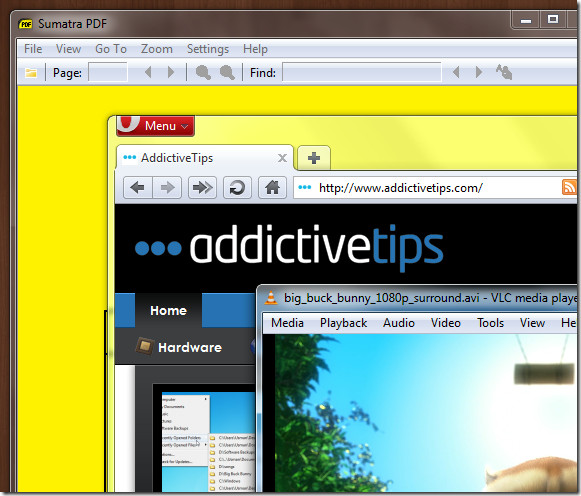 In the screenshot above, you will find Sumatra PDF Reader, Opera, and VLC Media Player, which are all virtualized applications, working seamlessly on my Windows 7 32-bit system.
We have embedded the official screencast video below demonstrating how Cameyo works.
The application works on Windows 2000, XP, 2003 Server, 2008 Server, Vista, and 7; testing was done on Windows 7 x86 system.