Duckworth-Lewis Calculator For Cricket-Savvy Android Users
With the ICC Cricket World Cup in full swing, cricket based Android apps continue to hit the Market at a considerable frequency, most of them being freeware that report match scores. Duckworth-Lewis Calculator is probably the only cricket-based app of its kind on the Android Market. The application employs the recently adopted Duckworth-Lewis method to calculate "par scores and targets for rain-interrupted cricket matches".
The application is minimalistic, including only this most essential features and a simple, easy UI. It is, after all, a calculator. All the user needs to do is input information regarding an both innings of an interrupted limited-overs cricket match and tap the Calculate button at the bottom of the Innings 2 tab.
The application displays the par score and target within the same tab and in a separate tab labeled Table, it provides Duckworth-Lewis par scores for each of the remaining overs.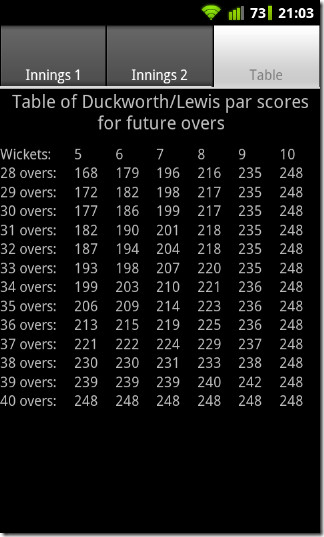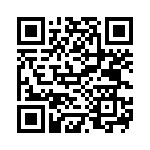 Duckworth-Lewis Calculator for Android is free and contains no advertisements. Download it from Android Market via the link given below or the following QR code.
Download Duckworth-Lewis Calculator