Enable ADB USB Drivers for Nvidia Tegra based Android Tablets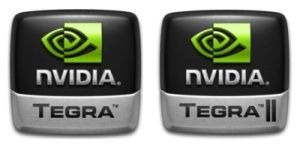 This is a quick hack that enables ADB access and installs USB drivers for NVIDIA Tegra and Tega 2 based Android Tablet devices including Notion Ink Adam Tablet, Advent Vega, Toshiba Folio 100, Toshiba AC100 smartbook, Viewsonic G Tablet and more. For the detailed guide, read on after the break.
If you have tried connecting to your Android tablet from your computer via USB and using tools provided by the Android SDK, you must have noticed that the USB drivers available through the SDK do not support most of these tablet devices.
Fortunately, this can be fixed by simply adding a few lines of text to the driver file and issuing a command. Once you have enabled these drivers, you can use access your device via the SDK tools such as ADB and root it as well using methods that require ADB.
Here are the steps that you need to follow in order to enable these drivers:
You must have Android SDK installed before you can proceed. If you don't have it already, proceed to our guide on what is ADB and how to install it. Make sure you download the Google USB Driver Package as well.
Open the google-usb_driver folder that you will find inside your Android SDK folder.
Open the android_winusb.inf file in notepad or any text editor to edit it.
Add these lines under [Google.NTx86] or [Google.NTamd64] depending on whether you are using 32 bit or 64 bit Windows. If unsure, it is safe to add these under both these sections.

;NVIDIA Tegra
%SingleAdbInterface% = USB_Install, USB\VID_0955&PID_7000
%CompositeAdbInterface% = USB_Install, USB\VID_0955&PID_7100&MI_01

Don't edit or replace any other text that is already there; just add these new lines and save the file.

Open a command prompt window and enter this command:

echo 0x955 >> "%USERPROFILE%\.android\adb_usb.ini"
Now your Android SDK drivers are configured to support any Nvidia Tegra based tablet. To be able to use ADB and other SDK tools with your device, you can proceed as follows:
On your tablet, go to Menu > Settings > Applications > Development and enable 'USB Debugging'.
Connect your tablet to your PC via USB. You will get a notification that some drivers were not installed, which is OK for now.
Right-click 'Computer' and click 'Manage'. Identify your device from the list, right-click it and click 'Update Driver Software..'.
Choose to browse your computer for driver software and then select to pick from a list device drivers on your computer.
Choose to view all devices and click 'Have Disk…'.
Browse to the google-usb_driver folder inside your Android SDK folder and select the android_winusb.inf file.
If you get any warnings prompts telling you that the driver might not be compatible, just choose to continue installing.
Once the drivers have been installed, you should be able to use ADB with your device.
To confirm that your device is recognized, launch a Command Prompt window and enter these commands:

adb kill-server
adb start-server
adb devices

If you see your device name or a few numbers as the output under the list of devices, your device is now recognized by ADB.
Although these instructions were originally written for Toshiba AC100, they should work for any Nviaid Tegra or Tegra 2 based Android device.
[via Hacking the Toshiba]