FaceLock: Unlock Android Screen & Favorite Apps via Facial Recognition
If you wish to secure your favorite Android apps using facial recognition, then the previously reviewed Visidon AppLock is probably an ideal option for you. New to the Google Play Store, FaceLock is yet another handy app based on said concept that lets you unlock protected apps using the facial recognition mechanism. You can opt to include as many apps under the protection umbrella as you like, and unlock the required one via FaceLock. That's not all; the app also supports the Android 4.0 Ice Cream Sandwich-style Face Unlock feature that helps you unlock your Android's screen via facial recognition. To further enhance your device's security, and to add an additional layer of protection as a backup to facial recognition, you can also specify an alternative unlocking method. FaceLock supports working with front-facing as well as rear camera, and lets you set up the protection mechanism with utmost ease. In addition, the app provides you with several customization features, so that you can modify its looks and functionality as desired. FaceLock requires Android OS v2.3 (Gingerbread) or higher to run.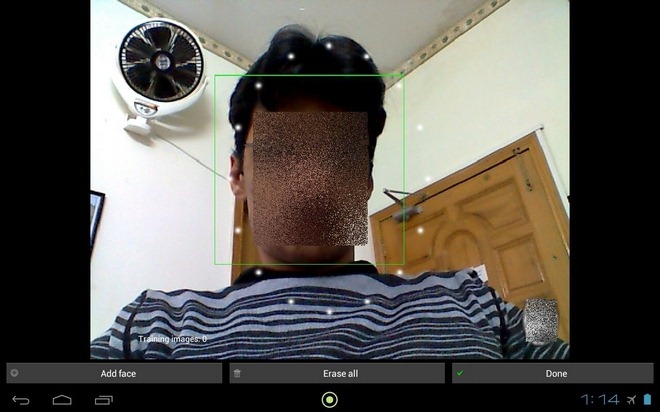 Before activating the app's services on your device, you need to help it recognize your face accurately. For this, the app sports a built-in training mode, complete with a viewfinder, a tiny thumbnail preview of your face, and a dotted ellipse to guide you   that prompts you to feed at least 6 pictures of yourself by holding your device at eye level, and under normal light conditions. Once your face is registered successfully, all you need to do is specify the alternative unlock method for such situations where the facial recognition somehow fails to respond accordingly. You have the option to select the alternative unlock method from several conventional modes including PIN, password or pattern.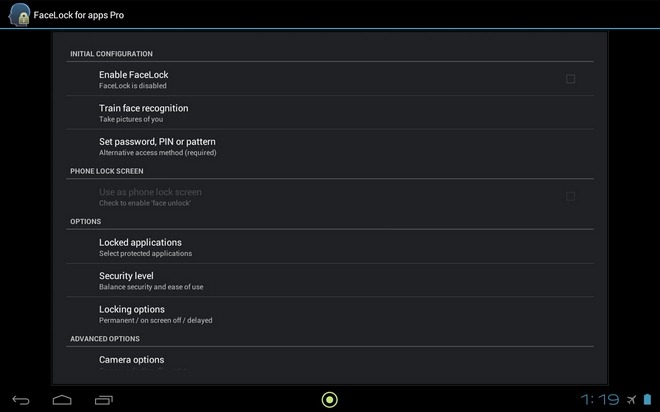 Once all aforementioned prerequisites are in place, you can specify all the various apps that you wish to protect via FaceLock. To further help you tighten the security parameters, the app provides you with the options to select a balance of the security level (from Easy to Very High), specify the time interval for the lock delay, set the number of attempts to recognize the face, toggle between front-facing and rear camera, and auto-correct rotated images.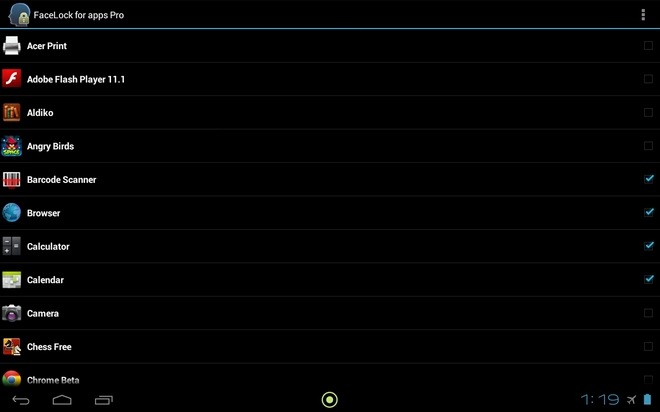 FaceLock is available in the Google Play Store as a free and a $2.80 paid variant. While both variants have more or less the same set of features to offer, the option to unlock your device's screen via the app can be availed with only the paid version.
Download FaceLock for Android (Free)
Download FaceLock Pro for Android (Paid)