Tumblr downloader: Batch Download Images From Tumblr Feeds
Microblogging is becoming an increasing social networking trend. First came the Twitter, which made this internet phenomenon far-famed. Then back in 2007, Tumblr was launched, the brainchild of David Karp. Tumblr is one of the widely used social networking website, that has seen some incredible popularity since its inception. It holds various multimedia content shared by people using the service, who post the content in their microblogs, either private or public. Previously, we have covered a lot of batch downloaders for some famous image, music and document uploading websites, such as Google Books Downloader for downloading Google Books in PDF format, SciLor's Grooveshark Downloader to download your favorite music from grooveshark.com, Picassa Album Downloader for downloading public Picasa albums, fbDownloader to download Facebook photos from your albums, Flickr Photo Downloader for batch downloading images from Flickr and Image Collector for grabbing exotic images from different websites including Picasa, deviantART, imgur, PhotoBucket and 4Chan. Today, we bring you Tumblr downloader, an open source tool that allows you to grab images from one or multiple Tumblr feeds in batch. More after the jump.
As it is not a one-click download tool, starting the download is a bit tricky compared to downloaders for other websites. To download the required Tumblr feed, you will have to first edit the account.txt file found in the source folder of the application. For instance, to download images from kwonyurispazz.tumblr.com, open the accounts.txt file, enter kwonyurispazz as text, save the file and close it.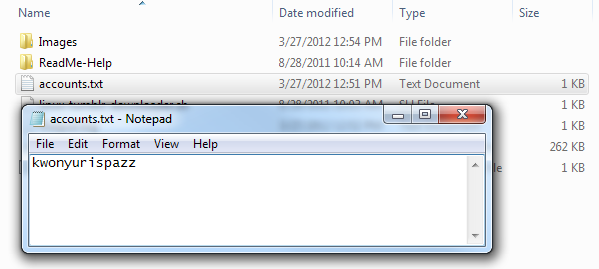 Once all information is entered and saved, execute the tumblr.jar file present in the application folder to start the image download process. There are no interface buttons at all, and the download process begins as son as you launch it.

The images are automatically downloaded and saved in the images folder present inside the source folder.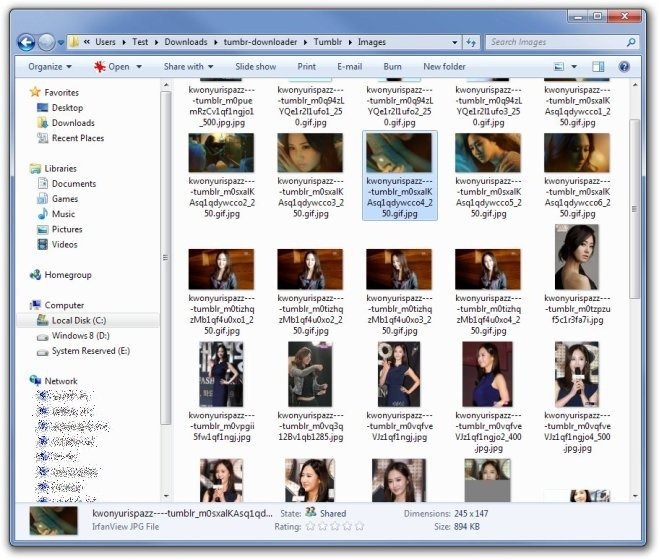 Although its quite convenient and easy to use, the program still needs some work to be done on it. During testing, I could only download 38 images from the specified feed, even though it has thousands of posts. Moreover, there are no options to set the number or quality of images that you want to downloader. Hopefully, the developer will include these options in the future release of the application. Tumblr downloader is a Java-based application and works on both 32-bit and 64-bit versions of Windows XP, Windows Vista, Windows 7 and Windows 8. Testing was carried out on Windows 7 Ultimate.