fbDownloader Provides Easy Way To Download Facebook Photo Albums
Downloading entire albums from Facebook can be a bit laborious and time consuming. fbDownloader is a desktop application which allows you to easily download Facebook photos from your albums, tagged images and your friend albums. You can check for albums from your profile or a friend's profile(s) and download it with a single click. Just login to your Facebook account and select the images/albums to download.
You will require giving fbDownloader app access to your profile in order to grab images from your profile or friend's albums.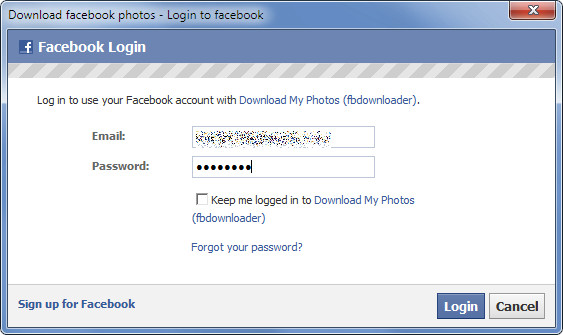 Once done, you can download your tagged photos, personal albums or friend's albums by selecting an appropriate option from the left side of the main interface.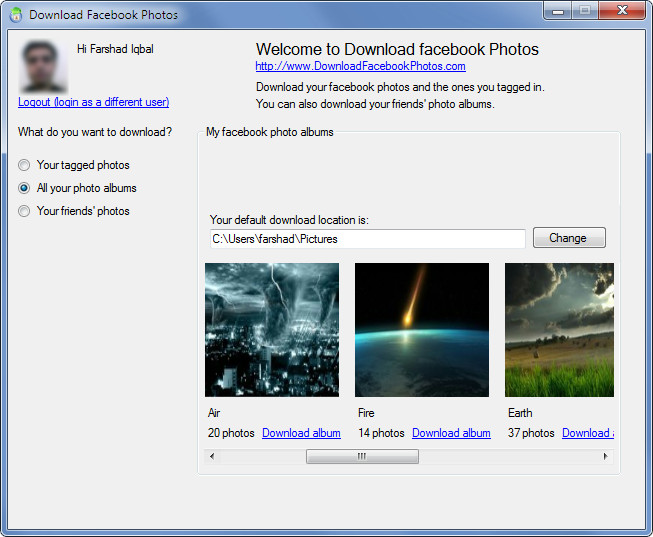 Once the albums are displayed, click the Download Album button (present below each album) to being downloading the album. You can select a destination folder from the Change button. By default the albums are saved in the Windows default Pictures folder.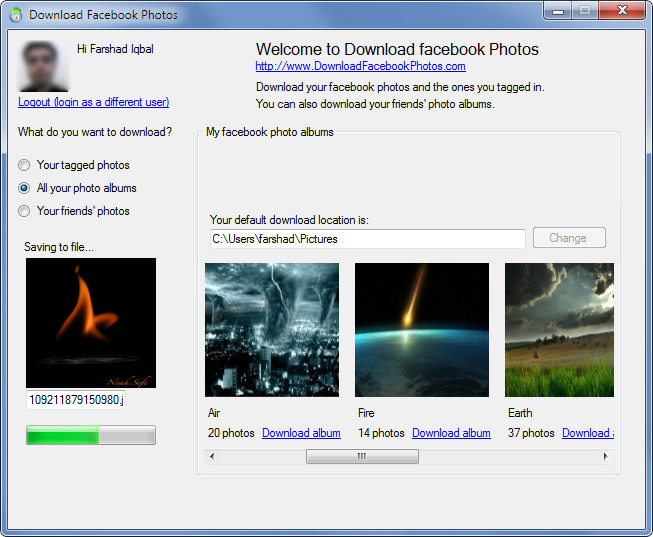 Similarly, you can head over to the Your Friend's Photos option, select a friends name from the drop down menu and click See Albums to begin viewing and downloading his/her album(s).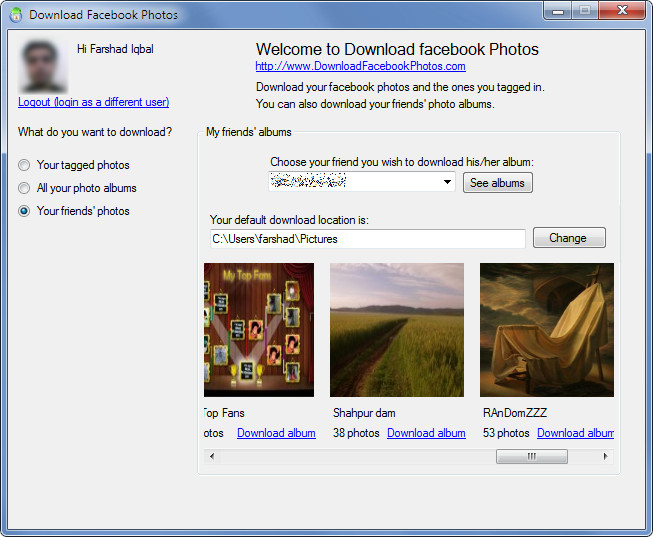 fbDownloader is a hassle free application that allows easy downloading of albums from Facebook. It works on Windows XP, Windows Vista, Windows 7, Windows Server 2003 and Windows Server 2008.