FlyScreen For Tablet: View RSS & Social Media Feeds On Honeycomb Lockscreen
Most Android lockscreen replacement apps are just meant to decorate your lockscreen. Very few actually add greater functionality to it. FlyScreen is one such custom lockscreen; it adds a widget to the lockscreen that aggregates all your various RSS, social, weather and news feeds. Although FlyScreen has been around in the Android Market for quite some time, it was, till now, available as a smartphone app only. Now, a Honeycomb-optimized version of the app, FlyScreen for Tablet, has just been released to the Market with added content for the app's widget, animated Ambient Themes and lots more.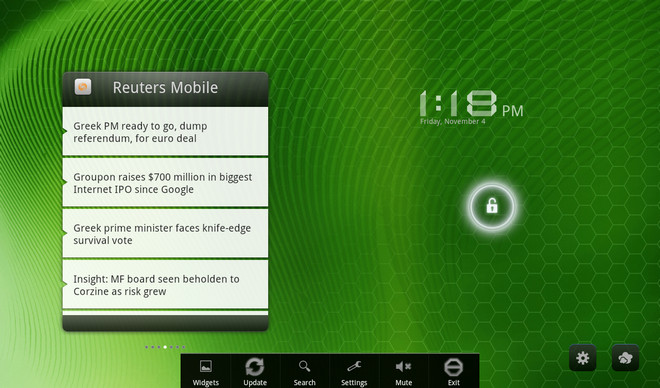 Unlike its smartphone variant, the tablet-optimized version of FlyScreen has certainly been beefed up with a lot more options. It displays all your feeds via stylish animated themes (while in Ambient Mode). The app integrates nicely with your device's custom lockscreen and can even be used as a standalone app.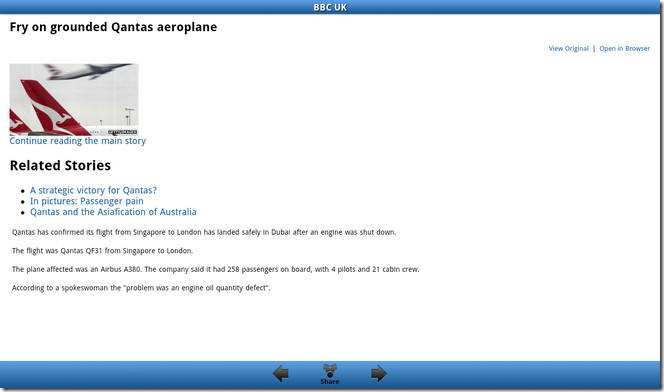 Once activated, you can easily view selected feeds, weather, calendar, SMS notifications and much more right on the lockscreen via the app's widget. Swiping left/right on the widget lets you switch between the different content it contains, while tapping on a feed takes you to the app's native feed reader where you can explore the story in detail (as shown in the screenshot above).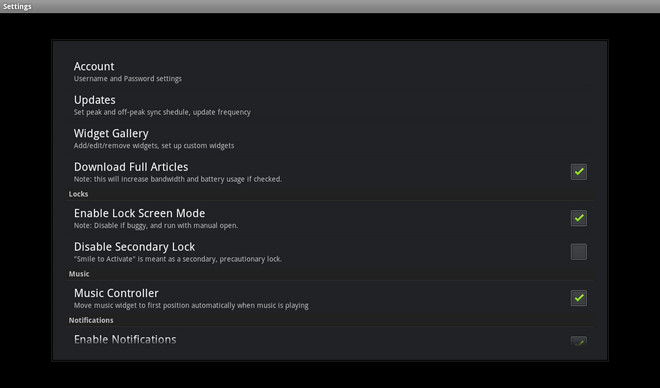 To add new content to the app's widget from the Widget Gallery or  manually update all content, tap on the Settings button.
Here's the best part though; the cloud icon at the bottom-right of your screen triggers the app's Ambient mode, which displays an animated version of all your feeds. As of now, you have the choice of selecting from three theme; Aquarium, Airplane! and Star Crawl. Each theme has its own distinct look and a unique way of displaying your feeds.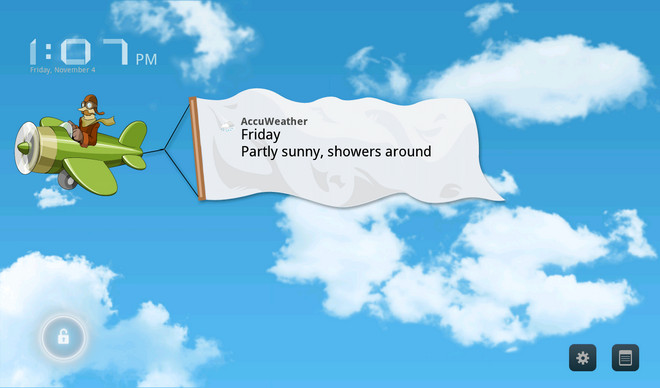 While the Aquarium theme makes your lockscreen seem as if underwater (with all the feeds floating across the screen in bubbles), the Star Crawl theme provides you with a starry background on which you can view an unending stream of your feeds flowing along the screen from bottom to top. While in Ambient mode, tap the Settings button to pick a new theme, set an animation speed and/or modify feed settings.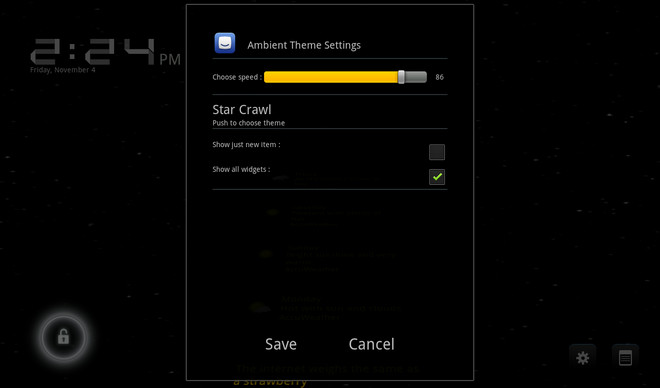 FlyScreen for Tablet is free on the Android Market and works on Android OS 3.x (Honeycomb). The link provided below will take you to the Google Play Store page of FlyScreen for Tablets.
Download FlyScreen for Tablets
Update: The tablet version of the app seems to have been taken off the Play Store. The smartphone variant is still available. You can get it from the link provided below.