Fuugo Video Is An All-In-One Online Video Aggregator For Android
Fuugo Video is a cross-platform video aggregation app for Android and iOS that gathers videos from multiple online video streaming services and presents them to you via a slick and stylish interface. Whether you're looking for top stories/headlines from your favorite news service, need a dose of quick highlights of a recently concluded sporting event, want to listen to your favorite musical band or watch the latest episode of a TV show of your liking, Fuugo Video is most likely to oblige by finding relevant media. The app sports its own built-in video player and lets users share content with their Twitter mates.
With Fuugo Video, you can search for and stream videos in full screen from a vast array of online services including YouTube, Break, Fuugo itself and lots more, download videos from selected services, create customized playlists from your favorite/searched videos as well as from any featured content, save search results, get useful video recommendations from Fuugo as well as from other Twitter users, search for videos within playlists and browse for videos via different categories. In short, Fuugo Video packs enough informative as well as fun-filled content to help you keep boredom at bay.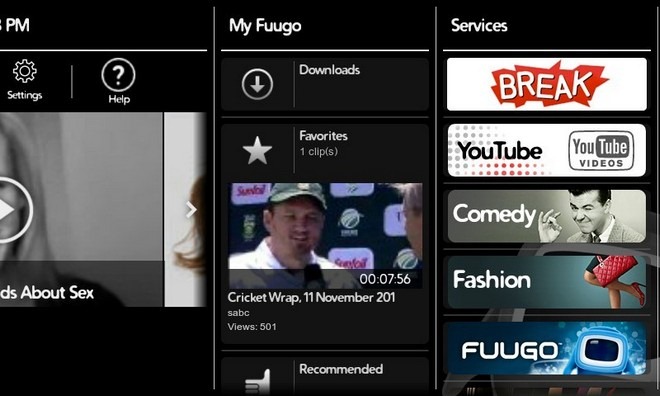 The fact that Fuugo Video has been released in the Android Market ahead of the iTunes App Store is a perfect and timely testament to the growing popularity of the Android OS among worldwide users. However, with the iOS-variant of Fuugo Video scheduled to be released in the 1st quarter of the next year (2012), it won't be too long before users of said OS would be streaming their favorite videos from multiple online services via this fantastic app.
The app's main interface is elegantly designed and is presented as an amalgamation of multiple columns that comprise of all the featured videos, your personal Fuugo stuff, playlists, search results and popular video streaming services etc. With such extensive support for video content and diverse categories, each represented by a separate column, it is only befitting that the Fuugo Video has been designed to work in just landscape orientation so that users can enjoy a maximized yet uncluttered video browsing experience on their devices. Just swipe left/right on the app's homescreen to navigate to your desired content. That's not all; using the left/right arrow keys within the video screen lets you quickly switch between various featured videos.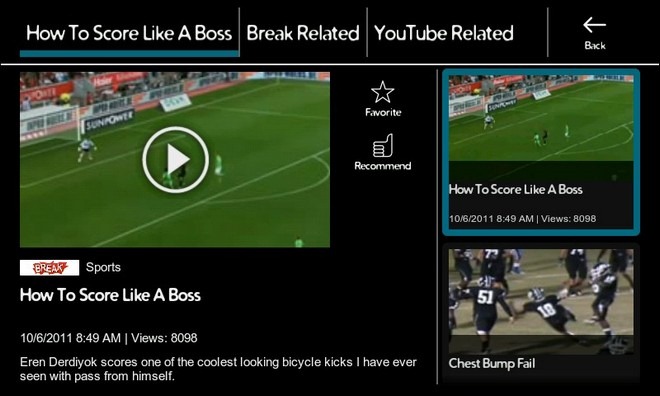 Tapping the Catalog button from the app's homescreen lets you browse all videos from supported services/categories. From the same screen, you can manage your playlists as well.
The search mechanism of Fuugo Video is quite impressive too, as it fetches videos relevant to your keywords from all supported services. Also, the app lets you save your entire search result as a single playlist and automatically keeps it up-to-date with all the latest content.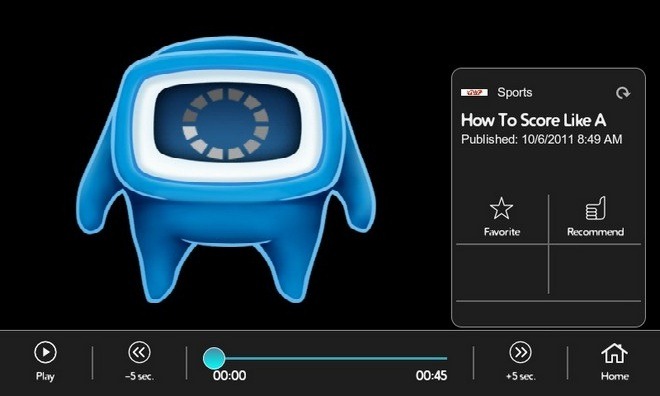 Coming to the app's built-in video player; while playing videos in full-screen mode, you can use the on-screen controls to add videos to your favorites list, recommend them to your Twitter buddies, view brief video info and quickly forward/rewind the video in 5-second splits.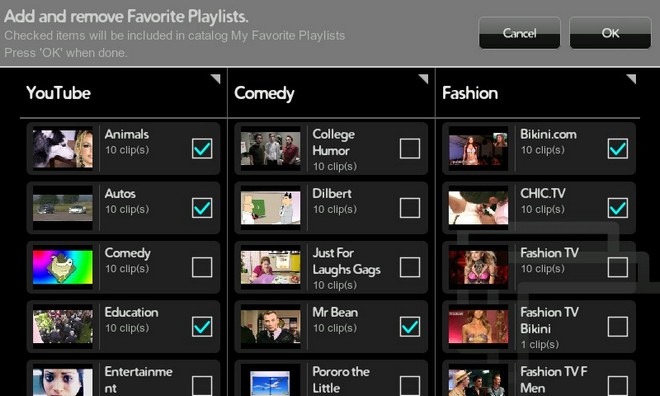 Although, the app has built-in support for directly playing YouTube videos, users also have the option to play them via the official YouTube client. Remember that Fuugo Video is just  meant to stream videos from various online services and does not support playing videos that are locally stored on your device.
From within the app's settings, you may enable the aforementioned option to play YouTube videos via the official client, login/logout from your Twitter account or toggle the Automatic Logout option on to automatically logout from the app upon quitting it.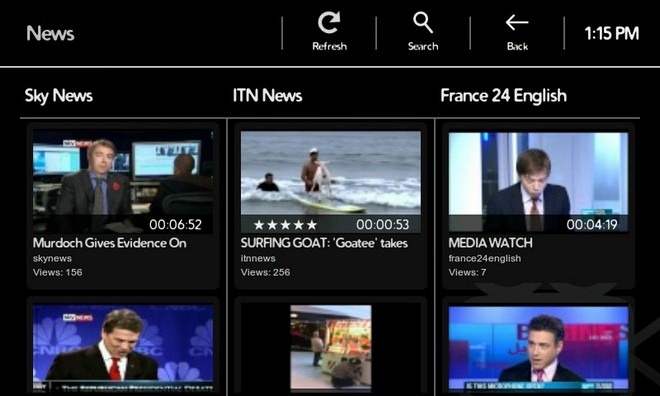 Download Fuugo Video for Android