How Install Leaked Honeycomb On HTC Flyer [Guide]
Yesterday developers were able to spot an early beta official Android 3.0 Honeycomb build for HTC Flyer. Globatron, Senior XDA Member and developer, has managed to port the leaked Honeycomb build on HTC Flyer 3G 32 GB model. You can also get this Honeycomb on your Flyer, provided you meet the pre-requisites along with ability to handle bricks etc. The ROM that got leaked in only intended for HTC Flyer 3G 32 GB Model and flashing it on another variant will cause the device to brick. For those who don't know, brick actually refers to the "dead" state of your device where it won't boot or do anything else.
Here is the step by step guide to install leaked Honeycomb on your HTC Flyer:
Please note that many people have already bricked their devices trying to flash this ROM on HTC Flyer variants other than the 3G 32 GB model. It is highly advised to read through the official XDA thread posted here and only go for the procedure if you know what you are doing. AddictiveTips will not be responsible for any damage that might incur to your device.
Requirements: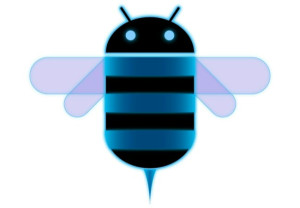 Instructions:
1. The first step is to make sure that your tab is 3G 32 GB model with revolutionary S-OFF and ClockworkMod Recovery installed. You also need to have ADB running on your PC.
2. Once you meet all the requirements, download ROM zip file from here along with HBoot and copy both files to SD Card root.
3. Now reboot your device in Fastboot by running ADB Fastboot command.
4. Once your phone reboots in Fastboot mode, run the following ADB commands:
fastboot oem rebootRUU

fastboot flash zip rom.zip
5. Once done, reboot your device in recovery and run the following commands via ADB shell:
mount /sdcard
dd if=/dev/block/mmcblk0p18 of=/sdcard/revolutionary_hboot.img
dd if=/sdcard/hboot_1.11.0006.nb0 of=/dev/block/mmcblk0p18
6. Now reboot your device and you'll see a security violation warning. At this point, connect your HTC flyer again using Fastbootmode and go to https://www.htcdev.com. 
7. Once you are at HTC Dev portal, select Unlock bootloader, register and unlock your phone following onscreen instructions. Although HTC Flyer isn't listed in compatibility list, but you should be able to unlock without any problem.
8. After you are done with bootloader unlocking, put your phone in fastboot mode again.
9. Now download the recovery provided here and flash it on your tab using
fastboot flash recovery cwm-4.0.1.4-flyer.newhboot.img
10. Once done, reboot your device.
And there you go! if every thing goes as planned, you'll have official beta Honeycomb running on your tablet.