How To Boost Up The Performance Of Advent Vega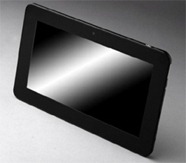 If your Advent Vega is losing a little bit on performance and you want it to feel smoother between animations and during Android games, you can do so now by optimizing your Tegra drivers for the V1.08 firmware used by your tablet. Read on for our complete guide on how to do this.
XDA Developers forum member original_ganjaman has repackaged the Viewsonic G Tablet update and tweaked the drivers for improved performance, which should work equally well for your Vega as it uses the exact same Tegra 2 chipset . Here is how to get that little bit extra from your device using a simple, straight forward procedure.
Disclaimer: Please follow this guide at your own risk. AddictiveTips will not be liable if your device gets damaged or bricked during the process.
Prerequisites:
Procedure:
Download both the performance packs and unzip any one of them to get the complete extracted folder.
Copy performancev1.08_update.zip to anywhere on the SD card.
Insert the card into the tablet.
Navigate to Settings > Software Tools and browse to Performancev1.08_update.zip.
Run the update. The device will reboot and show you the Android Box logo during the installation, after which it will reboot once more.
To confirm that the installation has been successful, navigate to Settings > About Device once your tablet has rebooted.
Under the model number it should mention 'performance pack'.
Congratulations! You're done! Let us know how the performance pack turns out for you.