How To: Copy/Export And Backup iPhone Contacts To SIM Card Using SIManager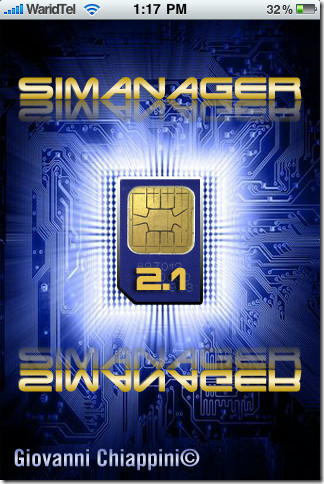 Although iPhone is a wonderful Smartphone but there are some glitches and shortfalls that only jailbreaking can achieve. One of this small yet noticeable issue is inability of an iPhone to export contacts to your SIM card. There is an "Import Contacts To Sim Card" Tab in settings > Mail, Contacts, Calendars Tab that lets you copy all SIM contacts to phone's memory but not vice versa. In case you want to copy your iPhone contacts to your phone's SIM card then you can use SIManger App available in Cydia. SIManager is a useful utility for jailbroken iPhones that allows users to copy contacts to/From SIM card, organize contacts and add new contacts with ease.
Here is the step by step guide on exporting/moving iPhone contacts to SIM card using SIManager.
Please note that this guide is intended for users who already have jailbroken iPhone with Cydia installed.
The first step is to launch Cydia and search for "SIManager".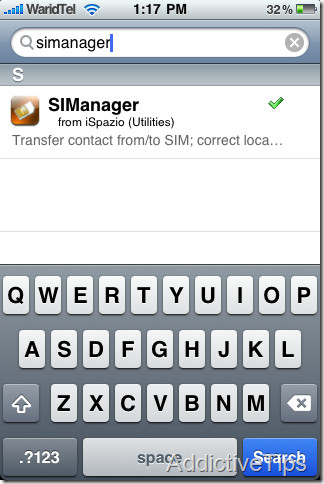 Now install the app and close Cydia.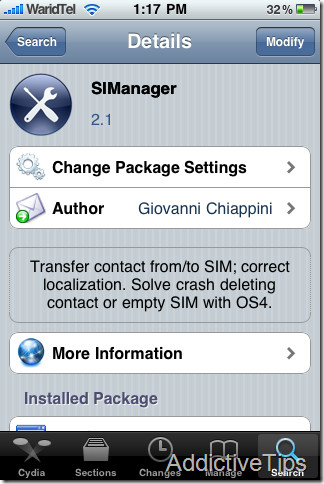 Once this is done, launch SIManager and press setup on top left corner of the screen.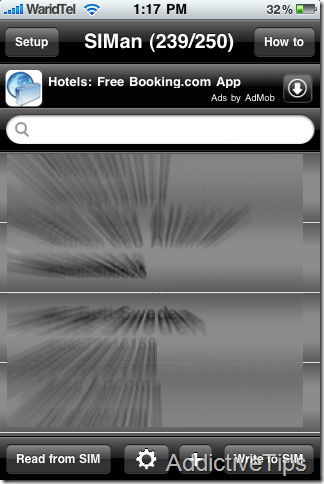 Enable Fast Read and select SIM name format according to your desire.
Now press done and go to app's main screen. Now tap Read from SIM and wait for the app to index SIM your contacts.
Once the process is over, press settings tab followed by "Copy iPhone to Sim".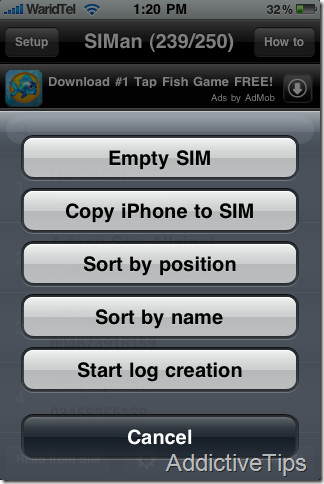 Wait for the app to copy all your phone contacts to your carrier SIM card. There you go! You now have all your iPhone contacts transferred to your SIM card. Please make sure that your SIM card has enough space for your iPhone contacts before copying iPhone contacts to SIM card using SIManager. You can also use empty SIM option in this app to format your SIM card in order to create space for backing up your iPhone contacts. We have tested this app on iOS 4, 3.1.3, and 3.1.2.