DVD Movies Database Software EMDB
If you are a movie buff who wants to track and manage your movies in a systematic way than EMDB is a perfect option for you. It is portable and gives you the option to edit movie information or import them from IMDB (Internet Movie Database) website. It is more graphical movies database manager than our previously reviewed My Disc Collection.
The main window gives you a nice view of your movie collection and due to the thumbnail preview of each item, you can easily recognize each of your item.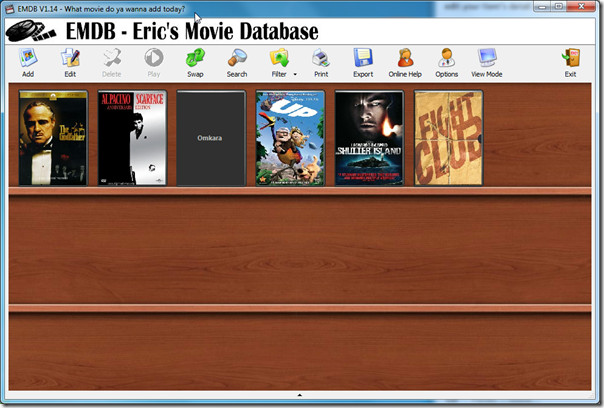 To add a new item, click Add from the main interface and a new window will appear. Here you can manually edit your item's detail or you can import them from IMDB.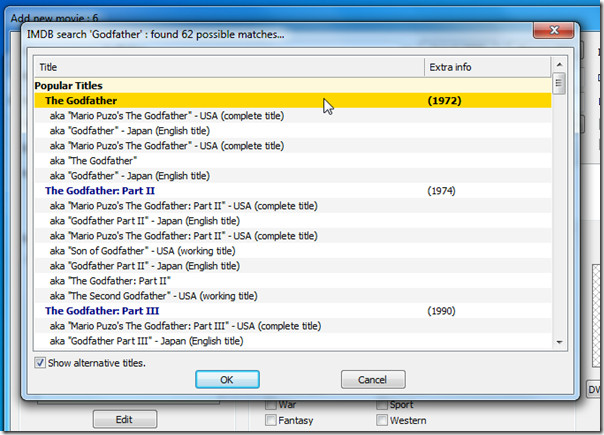 EMDB is fully portable, all settings are saved inside it's folder which can be moved to an external drive. The developer recommends NOT installing it inside Programs Files folder so that it becomes easier to move the folder. It lets you export your databases to HTML, CSV or text files, allowing you to make backups periodically. One can also select which information of the movie should be downloaded from IMDB, for this got go Internet Import tab in Options.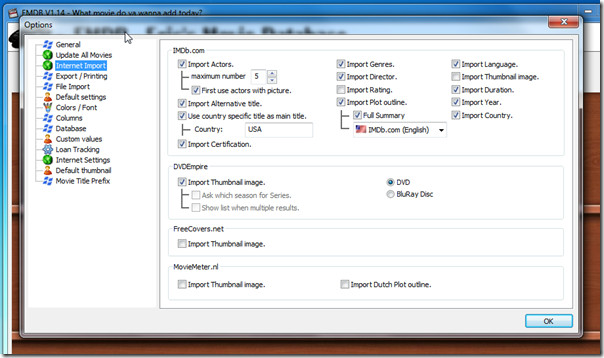 Movies that you have watched, not watched, own, loaned, or are on a wish list can also be filtered. One prominent and very useful feature is the advanced search, which lets you find every detail about the movie from genre and cast, to director, etc.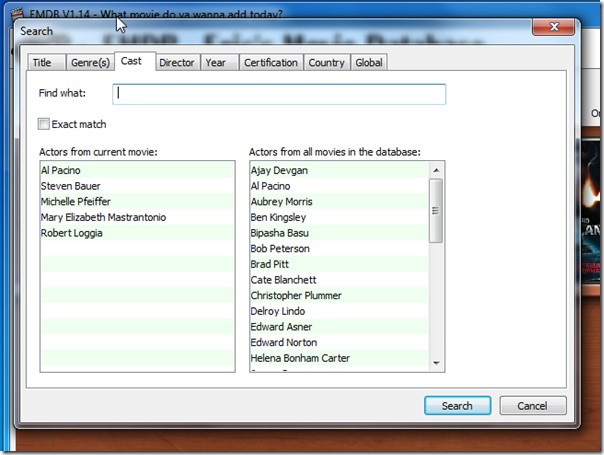 It is compatible with Windows XP, Windows Vista and Windows 7; testing was done on x86 based Windows 7 system.