How To Enable HDR Photos On iPod Touch 4G
Are you a digital photography enthusiast who got all excited when first hearing about HDR (High Dynamic Range) photography support being introduced in iOS 4.1 but later got disappointed at hearing it was only being provided to iPhone 4 and you have an iPod Touch 4G instead? Despair not – there's no need for you to shell out your hard-earned dough to buy an iPhone 4 only to get HDR photography support. If you have jailbroken your device on iOS 4.x with Greenpois0n or Limera1n, you can easily enable HDR for your device by installing the iPod Touch 4 HDR Enabler utility from Cydia. For more information and the complete guide, continue reading after the jump.
One of the great new features introduced by Apple in iOS 4.1 was HDR photography support, though it wasn't really enabled for all devices supporting iOS 4.x, but rather kept limited to the new iPhone 4. This was more of a marketing move, depriving older devices of this feature so that more people would buy the latest devices – something Apple has been known to do as we have seen and continue seeing in roll outs of each new version of iOS. Though as long as your iPod Touch 4G is jailbroken , you can easily get this feature on it. For those of you who don't know much about HDR photography, here is a comparison of the same image taken with HDR off and on.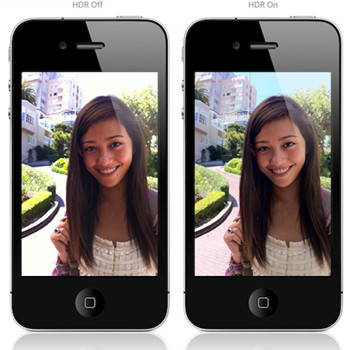 Had enough of the details and can't wait to get on with enabling HDR photo taking capability on your iPod Touch 4G? Here is our detailed step-by-step guide.
The first step is to jailbreak your iPod Touch 4G if you haven't done so already (see our guides to do so using Greenpois0n or Limera1n), and make sure that Cydia is installed (which should be done automatically during the jailbreaking).
Now launch Cydia and search for iPod Touch 4 HDR Enabler. In case you don't get a search result [which has fairly thin chances of occurrence], then add ModMyi repo : https://apt.modmyi.com/ by going to Sources > Manager > Add.
Once this is done, tap on install button on top right corner of your iPod Touch 4G's screen.
Wait for the installation to complete and restart springboard.
Now launch Camera on your iPod Touch 4G, and you will see HDR On / Off toggle. You can simply turn on or off HDR photos through this toggle.
There you go! You now have HDR imaging capability enabled on your iDevice. Go ahead and start taking all those HDR photos and sharing them on Instagram. And don't forget to tell us what you think of HDR in the comments below.