How To Get Interop Unlock On A Developer Unlocked HTC Windows Phone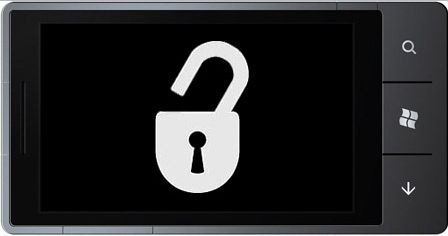 Android devices can be rooted, and iOS gets jailbroken, but what about Windows Phone 7? The equivalent of rooting and jailbreak for WP7 is known as developer unlock. You might own a device that has really been unlocked by Microsoft because you are a developer, or have employed one of the other ways of unlocking a WP7. But after Mango, even if you have a developer unlocked WP7 device, you still don't get root access on it. That is because of the introduction of a new unlock privilege level named interop unlock. If you don't have interop unlock, some XAP files might not run on your device, and there are other restrictions as well. Previously, there were hacks that allowed Samsung and LG users to upgrade to interop if they already had a dev unlock. Now, the hack is almost universal. Recently, an exploit for HTC devices was discovered as well. Read on to find out how you can get your developer unlocked HTC WP7 upgraded to interop unlock.
Disclaimer: Please follow this guide at your own risk. AddictiveTips will not be liable if your device gets damaged or bricked during the process.
Requirements:
Back up your device data. The backup files are usually stored by Zune at this location
%LocalAppData%\Microsoft\Windows Phone Update
Download the 'HTC Interop Unlock.xap' file from the attachments section on this page to your PC.
You need to have Zune installed on your system.
The phone must have HTC connection setup installed. If you don't have it, grab it here.
Instructions:
Flash the XAP file you downloaded in step 2 of requirements to your phone. You can get help from our guide to deploy XAP files to WP7 if you're unfamiliar with the procedure.
Get the HTC Connection Setup started on your phone.
In the app's More menu, choose manual select.
From the countries list select Interop Unlock, and then tap OK.
This will start the process of unlocking. Just wait for it to finish, and then choose Done.
Hitting Done will close the app. Wait for a few seconds, then re-launch HTC Connection Setup.
Without doing anything else, tap the OK button.
That's about it. You now have an interop unlocked device. If you encounter any problems while applying this hack, or would like to know more about it, just go to the source link given below for further detail and relevant download links.