How To Get iOS 5.1 Lockscreen Camera On iOS 5.0/5.0.1 [Cydia]
iOS was bumped to 5.1 a few weeks ago, and brought a few minor, yet useful, changes to the iPhone operating system. One such change is the new lockscreen camera shortcut, which has been altered in two respects. For one thing, you don't have to double tap the home button to bring up the shortcut, and secondly, to avoid accidental launch, the camera icon has to be dragged upwards now and merely tapping it won't launch the stock Camera app. If you are a fan of the Cydia store, however, you are mostly likely stuck on iOS 5 or iOS 5.0.1 for now, waiting for the jailbreak dev teams to give the green signal. If you really want to try the new lockscreen camera without having to update to iOS 5.1, there's now a tweak for that. Enter Camera Grabber, a simple Cydia tweak which will let you enjoy the new camera shortcut on a pre-iOS 5.1 iPhone, iPad or iPod touch.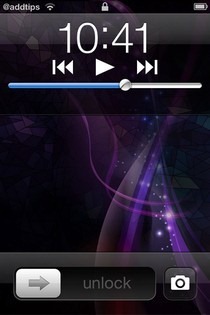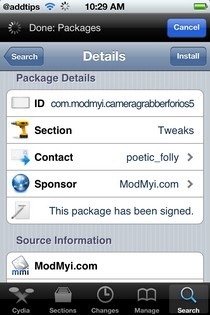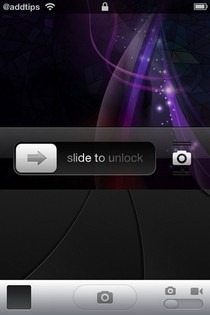 Camera Grabber is available in the ModMyi repo of the Cydia store as a free download, and can be installed if you have an iDevice running on iOS 5.0 or 5.0.1. The tweak won't add any Springboard icon or configurable menu in the stock Settings app. Just go to the lockscreen after the installation is complete, and you will see that the screen has been transformed. The font in the lock slider becomes more compact, and the camera icon is ever-present. To launch the camera app, hold the camera icon and slide it upwards. This will bring up the camera app, which is the same as it was in the previous versions of iOS.
The tweak might bring nothing more than a cosmetic change to your iPhone, but it's still worth a look as it won't cost you anything and looks pretty neat.
Update: The tweak appears to have been taken down from the Cydia store. However, that should not be much of an issue for most users, as the jailbreak for iOS 5.1 is publicly available now, and there is nothing stopping users from updating to iOS's latest iteration. If, for some reason, you still want to stay on iOS 5, and want to try Camera Grabber as well, a nice alternative could be the iOS5.1 Camera Lockscreen tweak. This tweak does not add a visible grabber slider to the lock screen of your iPhone, but rather converts the whole screen into a slider that can be rolled upward to reveal the camera.