How To Improve GPS On Samsung Infuse 4G [Guide]
Global Positioning System (or GPS) is an important component of smartphones, and many apps in the Android market are based upon GPS and the data it provides. The accuracy of GPS in your mobile phone can be absolutely essential in many scenarios. Also, some apps require that your GPS provides them with data that is as accurate as possible. So it can be annoying and even inconvenient when your GPS is always a little off the mark in terms of precise initial locking of the current location and overall accuracy. Like most of its Android predecessors, Samsung Infuse 4G suffers from issues regarding GPS inaccuracy and location error. So if you are looking for a way to find out just exactly where on earth are you right now, this is the fix you have been looking for.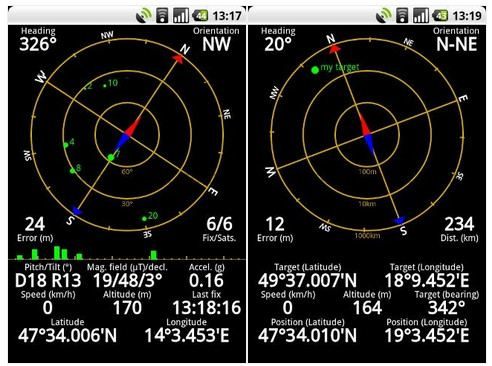 The guide has been posted on XDA forum by a senior member jz3, andworks on the principle that the GPS server for Google is known to be less accurate as compared to the Nokia GPS server. What we have to do is switch the default Google server to supl.nokia.com. In addition to this, the enforcing of Assisted GPS (AGPS) also helps a lot to improve the initial lock time. However the question remains, how can all this be achieved?
The answer is simple enough. Just follow the easy step by step instructions given below.
Your Infuse 4G must be rooted first of all. To get an insight on how that's done, you can read our article on this topic dealing with the procedure of rooting your device.
Download the modified gps.conf file to your SD Card from the given link.
Backup the original gps.conf file. For this, go to root explorer and look for system/etc. In this sub-directory you will find the gps.conf file. Copy and save it to any location on the SD Card.
Now replace the existing gps.conf file with the downloaded modified one. Simply delete the previous one and paste the new one on the same location in system/etc.
Access LBSTestMode and change the mode of operation to MS Based.
Staying in LBSTestMode, go to SUPL/CP settings, and set the values as follows: Server:supl.nokia.com, Port:7275, Secure Socket:OFF, AGPS Mode:SUPL
Everything done? Reboot your phone, and behold your new and improved GPS. You can test it using any app that makes use of GPS.
For comments and in-depth debate regarding the fix, you can visit the XDA forum.