Use Samsung Galaxy Tab 10.1 as Mass Storage Device [Guide]
If you are a user of Samsung's Galaxy 10.1 Android tablet, then chances are that you have already gone through exasperating moments trying to transfer files (be it documents, movies or anything at all) from your PC to your tablet. One of the major reasons people buy Android tablets rather than an iPad is the fact that you don't have to rely on a software like iTunes for file transfer if you have an Android device. So, it is a bit disappointing to see an Android tablet going the same way as the iPad in terms of convenience for users. The main issue arises because of the lack of any clear-cut way of mounting and using your device as mass storage. However your days of painstakingly looking for ways to get your files to your desired destination are now over. Using your Galaxy Tab as a mass storage device is easier than you might think at first, and just about anyone can do it even without extensive rooting knowledge or technical know-how.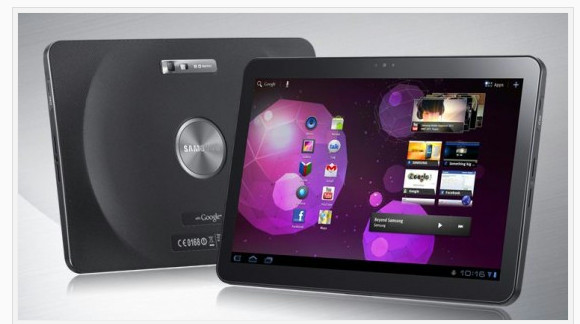 XDA forum member jhild352 has come up with a working and convenient solution to the problem presented above. The fix is easy to use, as will be explained below.
Disclaimer: Please follow this guide at your own risk. AddictiveTips will not be liable if your device gets damaged or bricked during the process.
First things first, get the USB drivers for your device downloaded from Samsung download center, and save them to your PC. If you have ever connected your tablet with your computer, without receiving an error message, then this step might not be necessary as the drivers are automatically installed in some cases.
Go to the download location and install the drivers on your computer. This follows a simple procedure and will ask for a system reboot when finished.
Restart your PC.
Turn off USB debugging on your Galaxy 10.1. This is done by going to the "Settings" option in the menu accessing "Applications" from there and selecting "Development". This will give you the "USB Debugging" option. Choose to turn off that setting from there.
Now you are ready to plug in your device to the PC via a USB cable and use it like any other mass storage device.
This fix seems to have been working just fine for most of the users, but a few have complained of the situation remaining un-rectified. For further details and discussion on this fix you can visit the official XDA forum thread dealing with usage of Samsung Android tablets in mass storage mode.