How To Install Android Market 2.2.11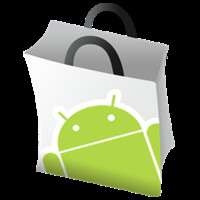 A new update for the Android Market app to version 2.2.11 rumored to be intended for devices yet unreleased has just been leaked and if you want to grab it before it is officially rolled out to your phone or tablet, read on for the download link and installation instructions.
This latest version of the Market app was leaked at Android Central forums by member Upstreammiami who noticed it running on unreleased phones and got his hands on a copy. At the moment, we could not come across any significantly different or new features but it may include performance improvements and some other tweaks.
Installation:
To install this latest version of Market app on your phone, you can either use the APK file or the flashable zip file. The APK method did not work for us when we copied the file over to the phone and simply launched it for installation. While it seemed to have installed correctly, running it always gave FC (Force Close) errors. We then tried directly replacing the vending.apk file in /system/app using ADB but even after that, launching it resulted in FC errors. Flashing it from the zip file however, worked flawlessly.
Disclaimer: Please follow this guide at your own risk. AddictiveTips will not be liable if your device gets damaged or bricked during the process.
To install the Market from zip file, simply download it from the link given below, copy it to the root of your SD card, reboot your phone into recovery, perform a NANDROID backup and flash the zip file. If you are unfamiliar with this process, refer to our guide on how to install an app to your Android device from a zip file in recovery. Reboot your phone once done and you'll have the latest Market 2.2.11 up and running on your device.
Download Android Market 2.2.11 (Flashable ZIP File)
Download Android Market 2.2.11 (APK File – Did not work for us and not recommended for installation)