How To Perform A Hard Reset On Your HTC Surround [Guide]
There are times when you feel like your phone is so full of unnecessary data and apps that it gives you a choking sensation just to look at it. Similarly it is possible that you mistakenly tinker with some setting in your device that will leave you completely hampered and might not even let you roll back that particular change. In such situations you are left with very few options. One of them is to perform a hard reset on your phone. This will erase all the data from your device, leaving you with the settings and configuration that came straight out of the factory. HTC Surround is one of the pioneers of Windows Phone 7 devices. If you own a Surround and face a situation similar to the one described above, then this guide is exactly what you wanted.
Disclaimer: Please follow this guide at your own risk. AddictiveTips will not be liable if your device gets damaged or bricked during the process.
You can perform these steps even in extremely adverse conditions (for example if the display isn't there at all).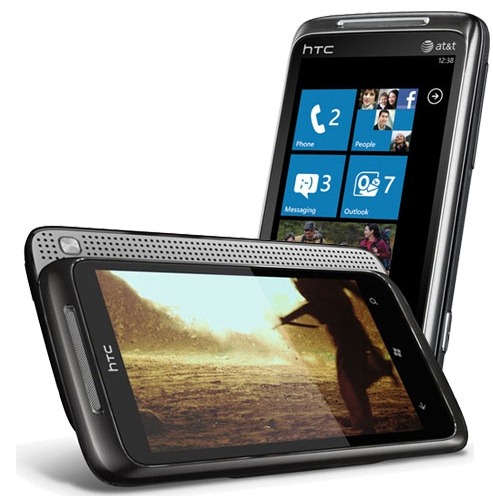 Instructions:
Open the back cover of your phone and remove the battery, no matter if your phone is on or off. If you don't want to do that, or the situation isn't too adverse, you can skip this and the next step and simply switch off your phone without messing with the battery.
Replace the battery and simultaneously press the volume up button and volume down button (keep holding until further instructions).
This will power on the device after a short while, but make sure that you keep holding the volume keys even past the vibration.
Count slowly to 10 in your head and then release the buttons.
Now you simply have to erase or format everything. Do so by pressing the volume down button.
This should automatically restart your phone, and you will start off with a hard reset on your HTC Surround.
The method seems to be well-appreciated by most users, but is a little risky nonetheless. Alternatively, you can simply restore your device to a previous date if you have a backed up version of your device data in Zune. Restoring will remove every extraneous app from your device, and will leave your device in a state that it was in on the restore date. However, this is only plausible if you have a restore point set up in Zune.