How To Prevent Relocking Of A Samsung Windows Phone 7 Device
If you are a developer or have been a user of Android in the past, then the term rooting, or unlocking a device must be familiar to you. Unlocking means that you have access to the hardware of your phone and the ability to tinker away with any hardware or software component you want. However in Windows Phone 7 unlocking is a completely different ball game. There is ChevronWP7 available for jailbreaking your phone, but it has issues like relocking of device after a while and also it does not work on more recent versions of WP7. Mostly, all Chevron unlocked devices lose their unlock as soon as Microsoft releases an update of Windows Phone. Fortunately if you are a Samsung user, there is a way to fix this. Following the easy steps outlined past the break, you will be able to permanently unlock your WP7, and won't have to worry about MS finding a fix for the current developer unlock.
The fix is proposed and developed by XDA recognized developer lyriquidperfection. Here's all that you need to do to keep your Samsung phone developer unlocked even when you sync with Zune or update to a newer version of the OS.
Disclaimer: Please follow this guide at your own risk. AddictiveTips will not be liable if your device gets damaged or bricked during the process.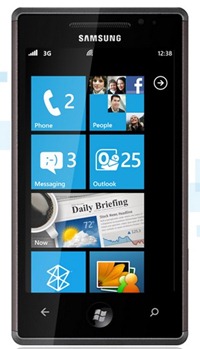 Requirements:
Jailbreak your phone. You can follow our guide to unlocking a Samsung phone for help. Even if this unlock is destined to be a temporary one, grab that as it is necessary for this guide to work.
Remember, do not sync with Zune after unlocking until you have successfully completed this fix. This means that you should keep Zune closed during and after the unlock process.
You must have XAP installer downloaded and working. It is available over at the XDA forum thread dealing with Samsung tools for unlocking Windows Phone devices.
Instructions:
Go to this download link provided in step 3 of requirements and get the file named "Samsung Tools".
Flash this XAP file to your phone. (To learn more about flashing XAP files, read our article)
Run the app you just flashed to your phone.
Now navigate to the phone's Settings menu, and enable 3G under "Mobile network".
Reboot your device.
This fix has  some positive "side effects" as well, like removing the side load limit of 15 apps and resolving the MMS problem we discussed here. But even if it doesn't do that, you will still be able to get a permanent unlock.