How To Recover Your Lost SkyDrive Files To The Office Hub In WP7
Being a product from Microsoft, Windows Phone 7 enjoys deep integration with SkyDrive and MS Office, and the two features are rather well-interconnected. The documents or notes you store in the Office hub of your WP7 device are synced directly with your SkyDrive account. However, as with any smartphone platform, stability issues might arise in any area of the OS. For the past few days, Mango users have panicked upon finding that their notes and docs stored in the Office Hub have suddenly vanished from their SkyDrive account. Any attempt to retrieve them, resulted in an error message, declaring that files can not be recovered and have been deleted from the servers. Fortunately, that is not the case, and these files can be recovered easily. Read on to find out how.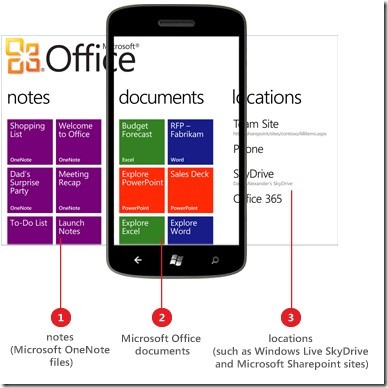 The fix has been posted on Windows Phone's official blog, and it turns out that the fatal-looking error message is nothing more than a false alarm. The files which have been seemingly lost can be restored by following the rather simple procedure described below.
Instructions:
First of all, you have to make the documents which are already on your WP7, safe. To do that, you can email them to yourself from the Office hub.
Once the offline data is secure, go to your phone's Settings menu.
Over there, navigate to the Applications area of the menu by swiping to the left.
In the Applications section, go to Office.
The Office menu will have a Reset button. Tap that, and you are done.
Your missing docs should now appear in the Office hub. In case they don't, you may want repeat the procedure.