How To Root Motorola Defy With SuperOneClick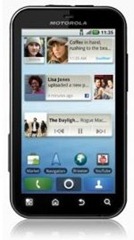 While we have previously shown you how to root a Motorola Defy, it involved a manual method while the method we are featuring here now accomplishes the same task without having to use ADB. If you are a Motorola Defy owner and want to root your Android device to be able to install root-only apps on it or flash a custom ROM to it, read on for the complete guide.
Disclaimer: Please follow this guide at your own risk. AddictiveTips will not be liable if your device gets damaged or bricked during the process.
Requirements:
Procedure:
Install the USB drivers on your computer and restart the computer.
Shut down the phone and restart it while keeping the volume-up button pressed. This will get your phone into bootloader mode.
Connect your phone to your computer via USB. Its bootloader drivers will get automatically installed.
Restart the computer again and also restart your phone normally into Android this time.
Connect your phone to your computer and let its normal drivers get automatically installed.
Make sure USB debugging is DISABLED on your phone in Settings > Applications > Development.
Launch SuperOneClick on your computer by right-clicking on it and selecting 'Run as Administrator'.
Click 'Root'. It will say 'Waiting for device…'
Now ENABLE USB debugging on your phone in Settings > Applications > Development.
Wait patiently till you see a prompt on your computer saying 'Device is rooted'.
Reboot your phone and you're done!
There you go – your Motorola Defy should now be rooted. You can now install thousands of apps to your phone that require root access, install a custom recovery image to perform a range of advanced operations and even flash a custom ROM to your phone!