Easily Backup And Restore Files In Ubuntu Linux With Deja Dup Backup
Deja Dup Backup is a simple tool which can be used to backup and restore specific data from a Linux based operating system. It has an immensely simplified interface which provides easy options for backing up specific segments of your operating system. The files can be saved to a secure location for restoring them if and when the need arises. It provides the option to not just backup data to a system partition but also allows connecting directly to an FTP, web or secure web DAV (HTTP / HTTPS), Windows network share and a public FTP server.
After installation, it can be accessed from Application –> System Tools.
The main interface of the application shows two simple options, i.e. Backup and Restore. However, automatic backup (e.g. daily, weekly, monthly, etc) can be scheduled from Edit –> Preferences.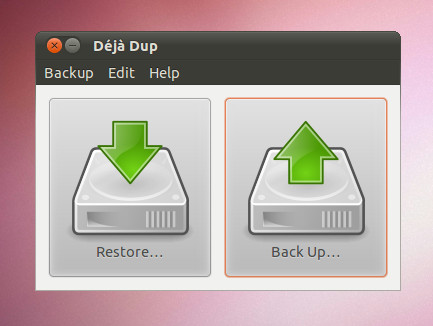 When backing up data, the first part of the wizard allows enabling encryption and selecting a directory to save the backup to. Users can connect to a server for saving backup by clicking Connect To Server.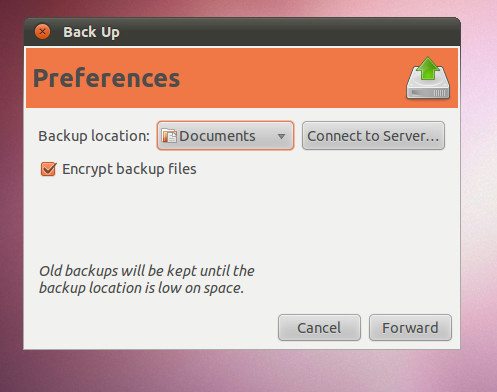 To save the backup to a server, choose a server type and enter the appropriate credentials.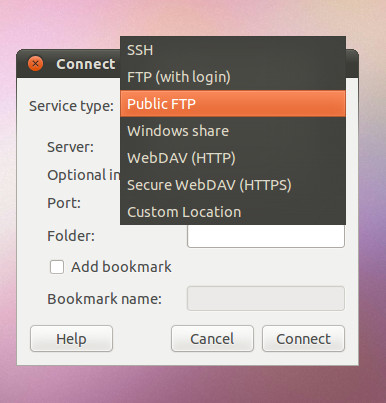 In the next step, select files to backup from the Add button and click Forward to continue. These options allows you to create a custom backup and exclude files that you do not wish to save. This can also save valuable backup space, specially for periodically saving backups automatically.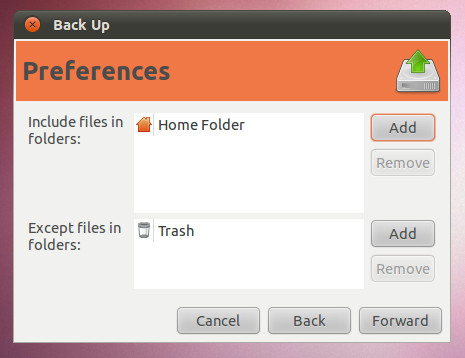 Once done, you will be shown a summary of the backup information to review. Click backup to continue with the process.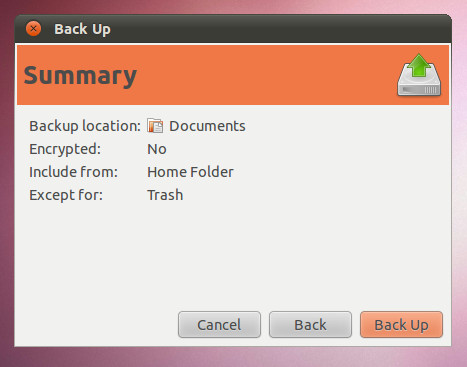 This will start the backup process and save files to the defined directory.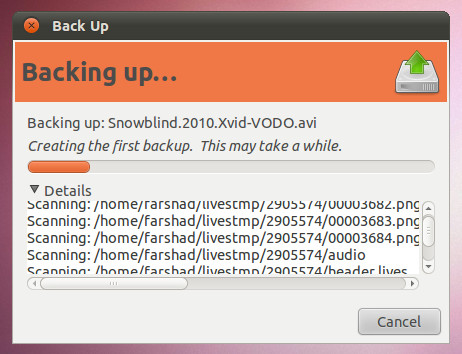 A final prompt will be shown after the process is complete to confirm that the backup has been saved to the respective directory. From here, you can also schedule periodic backups from the available drop down list.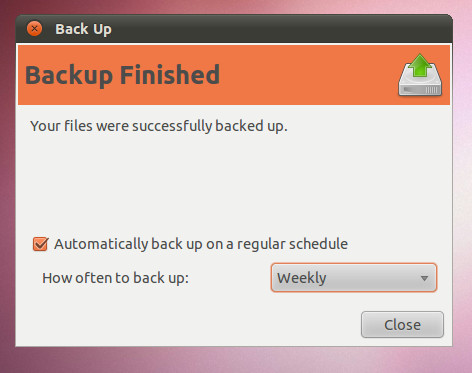 Backup can be scheduled and a time frame can be set for keeping old backups from Preferences.