How To Root Motorola Droid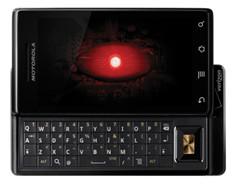 Getting root access on your Android phone gives you access to a lot of features not otherwise available to the user. It also grants superuser rights to the user, which are not given by default as any changes made through the superuser account can possibly harm the operating system if not done carefully.
However, if you want to use your Droid to the fullest and you know what you are doing, please go ahead and root it with the below mentioned guide. In order to root your device you will need to replace the stock recovery one that allows the rooting of the device.
Requirements:
Steps for Windows:
Install RSD Lite for Windows.
Once RSD Lite installation is complete, reboot your system.
Install Motorola's USB Drivers and reboot your system.
Connect your phone to the PC and wait for any drivers installation.
Power off your phone while it is plugged in.
Power on your Motorola Droid by holding the Power key and the Up button on the D-pad.
Open RSD Lite on your system as administrator (right-click and Run as administrator).
Click on the '…' button to browse to the location of the SPRecovery ClockworkMod recovery file and select it.
Once selected, the 'Start' button would be enabled. Press Start to flash the recovery image on your device.
Once the recovery has been flashed, you will see a "rebooting the device" notification on RSD Lite. Close RSDLite once the phone has rebooted.
Go down to the common steps below.
Steps for Linux:
Connect your Motorola Droid to the PC via USB and Power it off while it is connected to the computer.
Power on your Motorola Droid by holding the Power key and the Up button on the D-pad.
On your Linux PC, Open terminal and type the following commands:

chmod +x sbf_flash
./sbf_flash MC1_A855_1282081087_Recovery-Only_SPRecovery_0.99.3b.sbf

Once it is done, your device should reboot.
Go to the common steps below.
Common Steps:
Now reboot your phone into recovery. To do this, power the phone off, then press and keep holding the X key on your keyboard and press the power key.
Once your phone is in recovery, go to 'install zip from sdcard > choose zip from sdcard'.
Locate the superuser zip file you coped to the SD card earlier, and install it.
Once superuser has installed, reboot your phone.
Congratulations! Now you have a rooted Motorola Droid and are able to use many applications that require root access such as screenshot, or various system backup apps along with enhanced Android features such as tethering.