How To Root Samsung Admire Android Phone [Guide]
Do you know about Samsung Admire ? Well if you do, then you probably have one. Samsung Admire is a mid-tier Android phone that is meant for social media addicts. The phone launched with Android 2.3 Gingerbread on board and comes packed with all social networking tools without any TouchWiz hindrance. The phone finally stands rooted with DJrBliss's exploit. It is interesting that a similar exploit, which gained permanent root on Droid 3 and other Droid phones, is responsible for gaining root privileges on Samsung Admire as well.
Here is the step by step guide to root Samsung Admire Android Phone: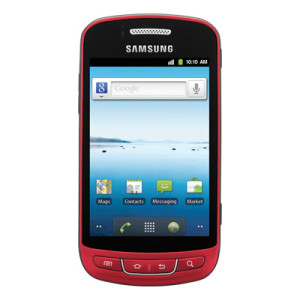 Disclaimer: Please follow this guide at your own risk. AddictiveTips will not be liable if your device gets damaged or bricked during the process.
The first step is to download Samsung USB Drivers and install them on your PC.
Once done, download One Click Samsung Admire Root package from here and extract it to Samsung Admire Root folder on your desktop. You can make a new folder by the name of Samsung Admire Root on your Desktop.
After you are done extracting the contents of root zip package, enable USB debugging on your phone by going to Settings > Applications > Development > USB Debugging.
Once you have enabled USB Debugging on your phone, connect your phone to the computer. Make sure that you do not mount SD Card as flash drive and keep the connection to charge only mode.
Now open Samsung Admire Root Folder on your desktop and double click on Run.bat file.
Now follow onscreen instructions closely to gain root on your phone.
After the process is complete, your phone will reboot.
You can now download Root Checker app from Android market to verify your phone's root status.
In case you are facing any difficulty with this method or want to root your phone using Linux or Mac, then head to the Android Forums thread. All credits for this rooting method go to Djrbliss, K0nane and MikesToolz.