Root Xperia Arc With Xperia Easy Rooting Toolkit [Guide] [ZergRush]
Sony Ericsson Xperia Arc is a high-tier Android phone that comes loaded with 1 GHz scorpion processor and 8 MP primary camera. The phone has managed to gain a massive fan base since its release. The developer community is also consistent in providing support for this phone and we have seen many hacks, tweaks and mods emerging in the past to enhance user experience. The recent production of these handsets, recently made available, have largely remained a difficult challenge for developers to gain valid permanent root access.
However when it is Android, there is always a way! The team behind Revolutionary, a home-brew bootloader unlocking utility for HTC phones, recently made their ZergRush Root Exploit public. Building on that, some industrious hackers and developers managed to gain permanent root on their Sony Ericsson Xperia Arc phone. The exploit has been nicely packaged in a one-click batch file for convenience of novice users.
Unlike previous rooting methods, the ZergRush exploit is able to gain rooting privileges with or without locked bootloader. DooMLoRD, senior XDA member and recognized developer, is the one who created this Xperia 2011 Easy Rooting Toolkit for Xperia Arc phones based on ZergRush Exploit. Theoretically, the script is universally deployable on all Xepria Android devices but has been practically tested on Xperia Arc with stock 4.0.2.A.0.42 firmware. The script basically roots your device via ZergRush Exploit along with installing BusyBox and SU files.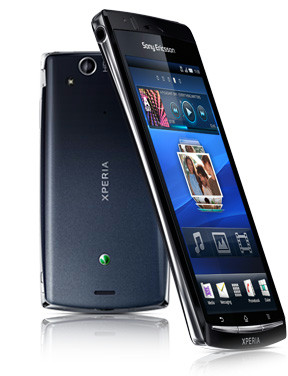 Here is the step by step guide to root Sony Ericsson Xperia Arc via DoomLord's ZergRush Single Click rooting script:
Disclaimer: Please follow this guide at your own risk. AddictiveTips will not be liable if your device gets damaged or bricked during the process.
The first step is to make sure that you have ADB drivers for Xperia Arc installed on your computer.
Once done, enable USB debugging on your phone by going to settings > Applications > Development > USB Debugging.
Now enable Unknown Sources by going to Menu > Settings > Applications and checkmark Unknown Sources.
After this download the single click rooting script from here and extract archive contents on your desktop [for ease of access].
Now connect your phone to the computer via USB cable that came with phone. Disregard the PC Companion Software prompt and keep the connection to charge only.
Now go to the folder on your desktop where you extracted rooting script zip contents.
Double click on RunMe.Bat and follow onscreen instructions closely.
Once the rooting process is complete, reboot your device.
Now download Root Checker app from Market and verify your phone's root status
And there you go! You have your Sony Ericsson Xperia Arc rooted! In case you are facing any issues or want to thank the developer in person, then head to the official XDA thread posted here. All credits for this root goes to creators of Revolutionary along with DoomLord and everyone else who helped.