How To Unbrick Samsung Captivate
In case you thought your Samsung Captivate has bricked and were about to chuck it out of that window, then there is some interesting news for you. Folks over at XDA [Miracles usually happen there] have identified a way through which you can unbrick your Samsung Captivate which has refused to boot at all. Although we don't know if the  method works for everyone with Captivate brick out there, but it did work for some.
The bricking of any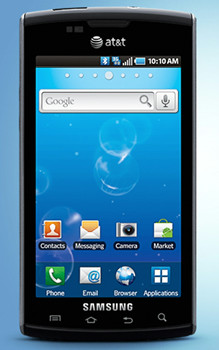 Android device occurs if a corrupt boot.img file is flashed or some corrupt firmware is installed. Whatever the reason for your Samsung Captivate's brick, here is the step by step guide on bringing it back to life:
The first step is to remove your phone's battery along with onboard MicroSD card and SIM card.
Now give a minimum 10 second pause and launch Odin3 on your computer.
Once this is done, connect your phone to the computer. Please make sure to not to insert battery when connecting the phone.
Now hold Volume Up along with Volume down and power. At this point, also insert the battery.
Now release the power button only and you will lad in Download mode. This will make your PC identify the phone and now you can simply reboot your device to normal mode.
In case this happened after rooting, then you can try to re-flash the custom ROM.
We hope that this method works for your bricked Samsung Captivate. You can consult the official XDA thread if you need further details and help. As per our source at XDA, this unbricking method is only applicable for Samsung Captive and not any other Samsung Galaxy S generic models.
Disclaimer: We didn't test this method our selves but users are claiming this to be working for them. Please make sure that you attempt this guide at your own risk. AddictiveTips won't be responsible in case your device is damaged by following this guide.