How To Watch Hulu Videos On Galaxy Tab 10.1
Hulu has transformed the way we watch movies or TV serials and other media content. Although there are official Hulu apps for different mobile platforms available, but still you need to tweak your device for optimized experience that enhances media watching on Android tablets and devices. There are several Hulu hacks available for different Android tablets, but Galaxy Tab 10.1 was pretty much left alone from this race. Shep211 has shared a method on XDA developers that will let you install Hulu app and watch content without any glitches or issues.
Here is the step by step guide to make Hulu work on Galaxy Tab 10.1: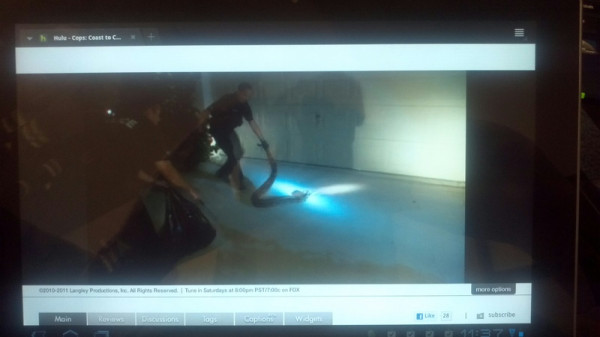 The first step is to make sure that you uninstall any previously installed copies of Flash from your tab. You can do this by going to Market and uninstalling Flash app listed under Downloads tab.
Once done, download modified Flash 10.3 by BRDizzled, which is thoroughly optimized for Tegra hardware acceleration.
Now install this modified Flash 10.3 app through any file manager of your choice.
After this, open stock browser and type about:debug in address bar followed by pressing Enter.
Now in the resulting menu, tap on Settings and go to debug menu.
In Debug Menu, Change UA String value to desktop.
Now exit browser and use any good task manage to "kill" the browser app.
Once done, restart your browser, go to Hulu.com and enjoy watching your favorite movie or season. In case you are facing any issues regarding this mod, then please visit the official XDA thread.