How To: Wireless Tether Sprint Samsung Epic 4G
With the advancements in mobile broadband technology, high speed 4G broadband connections are becoming more and more popular on smartphones. A huge benefit of subscribing to these connections is not only the ability to access high speed internet on the device itself on the go, but also to use this high speed internet connection of the phone on your other devices as well, using wired or wireless tethering. In what follows, we will take a look at how to enable this for the popular Samsung Epic 4G on Sprint.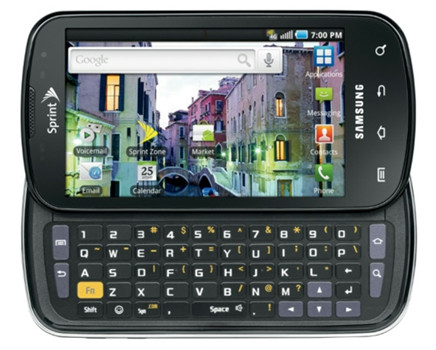 Samsung Epic 4G is the new Sprint sensation with an ever expanding user base. Offering data connectivity at Sprint's high speed 4G network, this Samsung Galaxy S device with a side-slider keyboard is among the cream of the Android crop. We have already posted one-click rooting method of this handset and right now we will be discussing on how to tether your Samsung epic 4G over Wi-Fi and/or 3G/4G networks.
While wired tethering can do the job well for sharing your mobile's data connection with your laptop or desktop PC, doing the same with devices like tablets, other smartphones and any other portable devices isn't possible over USB. To do this, you must either use Bluetooth networking, or turn your phone into a wireless hotspot so that the other devices can simply connect to it like just another Wi-Fi hotspot. The Bluetooth method is cumbersome and requires pairing to setup, along with the ability in the other devices to use a Bluetooth device as a networking host. The Wi-Fi method is much moer simple to implement and use, and is therefore preferred by most. It is is called wireless tethering, or tethering over Wi-Fi.
Here is the step by step guide on wireless tethering for Epic 4G:
The first step is to root your handset. [Samsung Epic 4G One Click Root, ADB Root Method].
Once you have rooted your handset, boot in normal mode.
Now connect your phone to the PC and mount SD Card.
Download wireless_tether_2_0_5-pre9.apk and save it in your SD Card root.
Now go to market and search for Linda File Manager app.
One you have installed Linda File Manager, launch this app and install wireless tether apk file following onscreen instructions.
Wait for the installation to complete, launch app and follow on-screen instructions to wireless tether your handset.
This method works great on 3G with some ignorable bugs on 4G connectivity.