HTC Sensation XE With Beats Audio ROM Available For Sensation [Download]
HTC Sensation XE is the officially announced Android phone that will come packed with awesomeness of Beats Audio along with a blazing 1.5 GHz Dual Core processor. The phone is set to launch with custom made Beats handset that has been engineered to output extra ordinary sound and audio playback. The Android firmware on top will be modified to deliver the best audio user experience. And on top of that, the phone is set to carry a sleek aluminum body with pinches of red complementing the looks. Although that phone has been only announced and hasn't been released yet, but underground Android community is already at work with a leaked system dump that allegedly belongs of HTC Sensation XE. The development of this leaked firmware has reached a point where HTC Sensation users can actually convert their phones into Sensation XE and take max advantage of Beats Audio!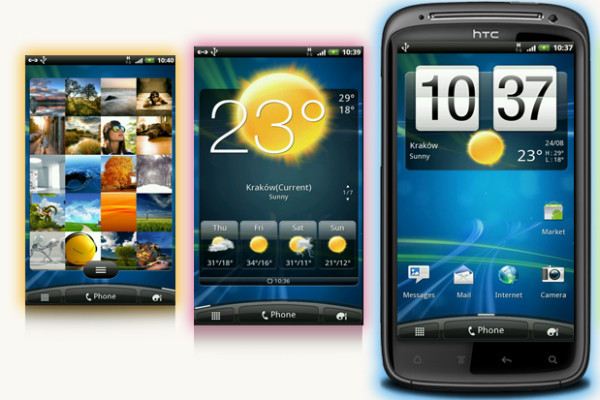 The newest version of Android Revolution HD, a custom ROM for rooted HTC Sensation devices, now comes with Beats audio and is optimized to overclock the phone to 1.5 GHz. The Android Revolution HD has been designed and delivered by Team Revolution and is said to be rock stable with huge aesthetic value. The ROM is based on Android 2.3.4 Gingerbread with new 2.6.35.14 modified kernel that delivers up to 1.56 GHz processor speed. This ROM is also complemented by GPU+ patch that basically super enhances 2D and 2D graphics on your phone.
Here are some other features of this Android Revolution HD w/Beats Audio ROM for HTC Sensation:
3D Engine Overclocking
Optimized L2 Cache
Improved Wi-Fi Connectivity
Unsecured Boot.img
Full RAM Optimization
HTC Sense 3.0 UI
Enhanced GPU UI Rendering
Pre-Rooted and Zip Aligned
CRT Animations
Initial testers of this ROM have confirmed the stability of this ROM with no serious bug detected after prolonged usage. In order to install this HTC Sensation XE ROM with Beats Audio on your HTC Sensation, you will need to have S-Off on your device with root and custom recovery. You can use the search bar on our site to look for rooting instructions along with complete guides to gain S-Off and installing ClockworkMod Recovery.
You can download the ROM from here and then flash it on your phone normally following a complete Wipe via Super Wipe script. For more information, complete download instructions and change log, please visit the official XDA thread posted here. All credit for this ROM goes to The Team Revolution at XDA and other Android forums.