Install Android 3.0 Honeycomb SDK Port On HTC Desire
Android 3.0 Honeycomb causes some major drooling amongst Android fans out there. As always, the team at Xda-developers has come up with yet another Honeycomb SDK port, this time for the HTC Desire. Just a day back, we featured a guide on how to port Honeycomb SDK on Nexus One. This HTC Desire port is based on the one for Nexus One with  some modifications done to get a few things working.
We have recently covered Honeycomb SDK ports for a few HTC devices including Desire HD, EVO 4G and Droid Incredible and this version for the HTC Desire is a part of the same series of Honeycomb ports for several Android devices.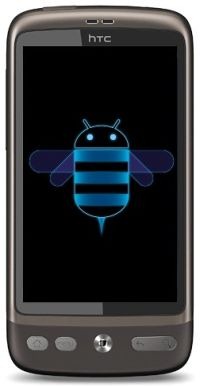 Before we proceed any further with the details, here is a video of Honeycomb in action on the Desire:
As with previous ports of it's kind that have been covered, this port as like the rest is just another SDK dump with no hardware features implemented as yet. The build isn't functional enough for everyday use, as with most SDK kits, but if you can't resist the temptation of trying out the Honeycomb interface on your device, first take a look at what's working and what's not before we guide you with the installation procedure.
What's functioning:
Touchscreen – The touch input is responding.
3g or data connections are functional.
SMS – Texts are sent and received.
What's not functioning:
Wi-Fi
Audio
Camera
Browser crashes once you finish downloading data.
The gallery crashes after you choose an item.
Update: In the latest update, some of these issues may have been fixed.
Now that you know what you're dealing with, let's get on with the installation.
Disclaimer: Please follow this guide at your own risk. AddictiveTips will not be liable if your device gets damaged or bricked during the process.
Requirements:
A rooted HTC Desire. If your phone isn't rooted, click here to see our guide on rooting Android devices.
ClockworkMod Recovery. If you don't have it installed, see how to install ClockworkMod Recovery.
Google Apps Package (optional)
Installation:
As with the Nexus One, it's a fairly simple installation.
Download the ROM (and optionally the Google Apps package) and transfer the zip files to the root of your SD card. Do NOT unzip or put it in any folder.
Reboot your phone into recovery.
Perform a Nandroid backup.
Wipe data & cache from the main recovery menu and Dalvik cache from the advanced menu.
From the main recovery menu, install the ROM's zip file from SD card.
Optionally, install the Google Apps package the same way.
Reboot your device and cross your fingers.
If you're not familiar with any of these steps, you shouldn't be trying to install this in the first place but for reference, click here to see our guide on installing an Android ROM from recovery.
In case you want to contribute to the development by reporting any workarounds for the missing features that you discover or in any other way, visit the XDA-Developers forum thread and join the discussion. Though do NOT ask for help on the thread as it is focused on development only till the ROM becomes stable enough for a user-oriented release.