Install ClockworkMod Based Recovery On Motorola Atrix 2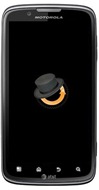 If you're a Motorola Atrix 2 user looking to get into the whole custom ROM and mod scene of Android, you'd probably know already that a custom recovery such as ClockworkMod is required to install these ROMs and mods to our devices, and so far that hasn't been available for the Atrix. Fortunately, all that has changed now, as a custom recovery is now available for the device and you can easily install it right away to your rooted Atrix 2 using Bionic Bootstrap Recovery Installer. For more details, download link and installation instructions, read on.
A custom recovery allows you to install ROMs and other zip files containing mods, app collections, hacks and themes etc. to your Android device easily, which can't be done from the stock recovery because the stock recovery only allows installation of files digitally signed by the manufacturer or operating system vendor.
Previously, the Motorola Bionic recovery was working for the Atrix to, but that support was only partial, as many people reported that flashing the Bionic's recovery to Atrix 2 only allowed you to perform backups from it, and some other small tasks, while installing ROMs and other zip files wasn't functional. Even restoring the backups made from that worked for some but not necessarily for others. That's why there was a need for one to be built for the Atrix 2. This recovery is based on ClockworkMod too, and has been made compatible with this device. The recovery is still a work in progress and more development is needed to make a it a fully functional recovery for the Atrix 2. Still, it's better than any option that has been available so far.
To install this recovery:
Make sure your Atrix 2 is rooted. If it isn't already, follow our guide to root it.
Download the recovery's APK file from the link given below and copy it to your phone's SD card.
Open any file manager of your choice on your phone, and browse to the location where you copied the APK file.
Tap on the APK file for starting the installation process.
Once the recovery installer app is installed, launch it from your app drawer.
Follow the on-screen instructions to install the recovery on your phone.
That should do it – you should now have ClockworkMod-based custom recovery installed on your Motorola Atrix 2. This should enable you to install all sorts of different ROMs, hacks, themes and other mods using recovery flashable zip files. Enjoy!
Download Bionic Bootstrap Recovery Installer for Atrix 2