Install Elelinux 7.1.0 Custom ROM On HTC Hero [How To]
HTC Hero is one of those devices that doesn't have a lot of options when it comes to custom ROMs. So it's a breath of fresh air to see XDA member elelinux come up with a CM7-based ROM, made especially for Hero. The ROM incorporates app2sd and boasts features like new themes, ROM manager and 2D gallery. A lot of people have been thinking about switching from Hero just because CM is not or MIUI is not available on it, but if you are among them, maybe you should give Elelinux a try. Although the ROM does not have too many features and cosmetic perks, it is still a good choice for Hero owners since it is quite stable and has been tested pretty thoroughly for bugs.
Disclaimer: Please follow this guide at your own risk. AddictiveTips will not be liable if your device gets damaged or bricked during the process.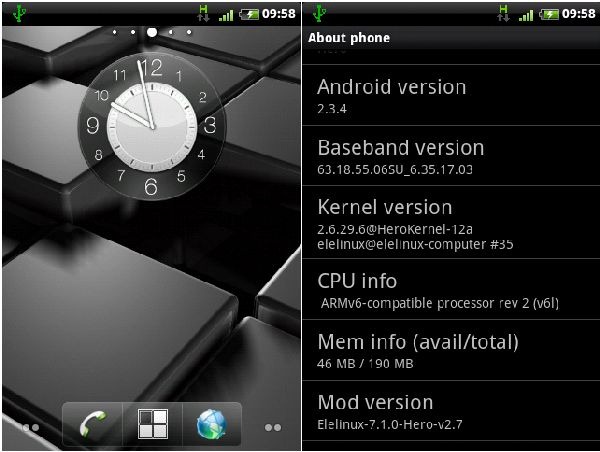 To install this ROM follow these steps.
Make sure that you have root access and Nandroid backup. See our guide on rooting HTC Hero with a single click.
Download the ROM and save to the root of your SD card.
Go to the recovery menu and choose the option "Wipe/Factory reset".
Perform complete wipe of cache.
Choose "install zip from sdcard" and then go to "choose zip from sdcard".
This will start installing the ROM. Just wait for it to finish, and once the installation is complete, reboot your device.
In this way it is possible to have Elelinux-7.1.0-RC1-Hero-v2.8 running on your Hero Android phone. The ROM has been reported to have a few bugs, but overall the users seem to be satisfied with its stability. So if you want a new flavor on to your Hero, this ROM is a must-have.
If you are interested in further details, you might want to take a look at the relevant XDA forum thread.