Root HTC Wildfire, Desire, EVO 4G, Hero, Incredible, Aria With Unrevoked 3.2 [Single-Click]
Single-click rooting methods, also known as 'one click root' methods, have become quite the trend for rooting Android devices these days. We have previously seen Samsung Galaxy S and Motorola Droid X getting rooted with more or a less a single click, and now unrevoked brings single click rooting to several HTC Devices including Wildfire, Hero, Desire, Aria, Droid Incredible and Evo 4G. For more details, read on…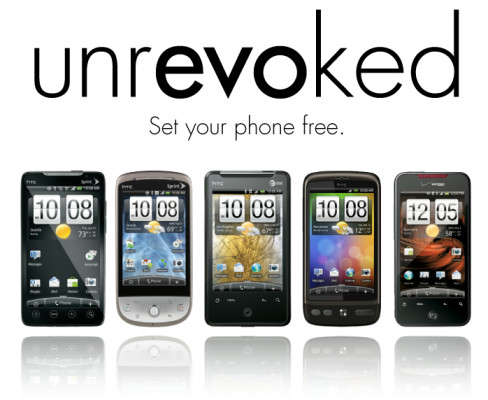 Unrevoked is a single click root method that became immensely popular as the primary root method for HTC EVO 4G and was released only a day after the phone was available to the public. This new version of Unrevoked is much more generic and allows you to root several other HTC devices as well.
The devices you can root with unrevoked include:
HTC Wildfire
HTC Hero [GSM and CDMA]
HTC Desire [GSM and CDMA]
HTC EVO 4G
HTC Droid Incredible
HTC Aria
The main benefit for rooting your Android handsets is that you can load custom ROMs, perform system level hacks/ tweaks and most importantly, upgrade your phone to a newer Android OS version whether or not the manufacturer releases it. You can learn more about benefits of rooting at our top 10 reasons to root your Android device. If you think rooting is for you after going through that guide and you have one of the above mentioned HTC handsets, unrevoked is the tool for you!
Disclaimer: Please attempt to root your device entirely at your own risk. AddictiveTips will not be liable if your device gets damaged or bricked during the process.
You can log on to Unrevoked Website to root your handset. Just select your model and follow the on-screen instructions.
Once your device has been rooted, you may proceed to running root-only apps, installing a custom recovery, turning S-OFF and flashing custom ROMs, kernels and mods etc.