Install English MIUI Android ROM On HTC Desire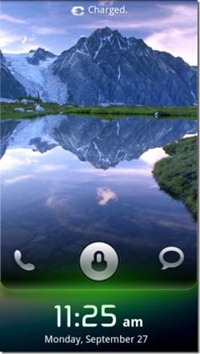 Yesterday, we brought you an English MIUI ROM for the HTC Desire HD and today, we are happy to bring you one for the HTC Desire. For those of you who are not familiar with the MIUI ROM, it is a custom Android ROM that brings features of the iPhone's iOS interface to Android devices. Read on for the download link and installation instructions.
Despite originally being in Chinese language, the MIUI ROM has become quite popular amongst Android users because of its user interface. It attempts to turn your Android phone's interface into that of the iPhone while retaining all the powerful features of the Android operating system.
This version for the HTC Desire is the work of the developers at miui-dev.com and was shared by XDA-Developers forum member vecc. It is at version 0.12.31 and comes with the English language pack as a separately installable zip file.
Disclaimer: Please follow this guide at your own risk. AddictiveTips will not be liable if your device gets damaged or bricked during the process.
Before you can install this ROM, your phone must be rooted and have a custom recovery installed. Beginners should consult our guide on how to install a custom ROM to your Android device, which covers the entire process from start to finish including rooting your device, installing a custom recovery, taking a backup and flashing the ROM from a zip file.
Installation:
Download the ROM and the English Language Pack from the links below and copy both zip files to the root of your SD card.
Reboot your phone in recovery, take a nandroid backup, and wipe all data, cache and dalvik cache.
First flash the ROM from the zip file.
Next, flash the English Language Pack from the zip file.
Reboot your phone.
That's it – you should now have the MIUI ROM up and running in English on your HTC Desire.
Download MIUI 0.12.31 for HTC Desire
Download MIUI English Language Pack