Install Launchpad Overclock Kernel On Motorola Xoom 3G/4G Or Wi-Fi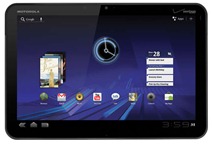 The Xoom get's another awesome custom kernel yet again, named Launchpad thanks to RootzWiki forum member Steady Hawkin. This kernel brings in a maximum CPU frequency of 1.7Ghz with user adjustable voltages giving you control over overvolting or undervolting.
Credits to Bigrushdog, Coolbho3000, Solarnz, Kcrudup and Cybertronic.
This kernel is meant for XOOM's running Android 3.1 stock ROM or even the Tiamat 1.1 custom ROM. For a complete list of changleog and features, visit the forum thread at RootzWiki. As for voltage control, you will have to use an app such as Pimp my Cpu, but that would only give you options for undervolting, not overvolting. For that, you would have to execute a shell command. Details on how to do this can be found on the forum thread linked to above.
Here's how you can install this kernel on your XOOM.
Disclaimer: Please follow this guide at your own risk. AddictiveTips will not be liable if your device gets damaged or bricked during the process.
Requirements:
Instructions:
To begin, download the Kernel and any of the Add-ons from the links above and copy them to the root of your SD card.
Now reboot into recovery and make a Nandroid backup.
Select wipe cache and wipe dalvick cache.
Navigate to install zip from sdcard > choose zip from sdcard and select the kernel copied to your SD card.
Now do the same for the Add-on as done in Step 4.
Once the files are flashed, simply reboot your device.
For updates and queries, visit the forum thread at RootzWiki.
Source can be found on Github: https://github.com/TDR/Xoom