Install Official KP7 Gingerbread Leak On Samsung Galaxy SL I9003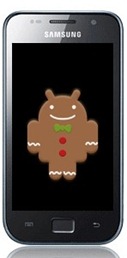 We have confirmation of an Android 2.3.3 Gingerbread leak for the Galaxy SL I9003 and ready for download. With a build date of June 10, 2011, the ROM has been upped by Samfirmware for downloading and is ready to be flashed. Needless to say that it's based on Android 2.3.3. Read on to download and install the ROM on your Galaxy SL.
This ROM is perfect for users who want the latest firmware running on their device, while keeping a stock ROM. Flashing this ROM, will remove all root access if your device was previously rooted. While this ROM may not appeal to avid android users, it however does give developers a chance to develop on and to improve it with further customizations. For now, feel free to mess around with this tailor made, stock Gingerbread ROM.
Disclaimer: Please follow this guide at your own risk. AddictiveTips will not be liable if your device gets damaged or bricked during the process.
Requirements:
Instructions:
To begin, download the firmware from the link above and extract it.
Put your phone into download mode by holding down the Volume Down key and pressing the Power button.
Run ODIN and click on PIT to choose the pit file from the folder where you extracted the ROM. Make sure Re-partition is checked in ODIN.
Click on PDA and choose the ROM file when prompted. (It will be the one over 150mb.)
Click on Phone and select the file starting with the name MODEM.
Lastly click on CSC and select the file starting with the name CSC.
Once done, connect your phone to the computer via USB and once you see the device connected in ODIN, hit the Start button.
ODIN will start flashing the ROM, and once done, your phone will reboot. You can unplug the phone from your computer.
That was it, if you did it right, the phone should now boot into the new Android 2.3.3 based firmware.