iOS 4 Ported Successfully To HTC Magic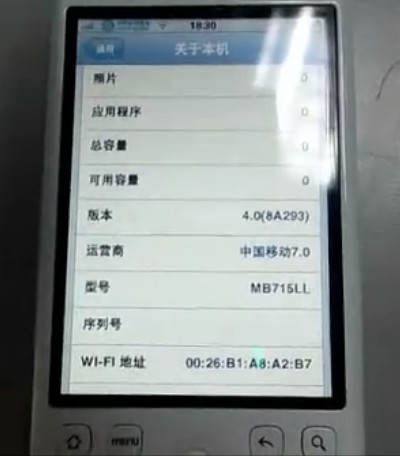 The tech world is always filled with amazing stuff as today we stumbled across a video that claims iOS 4 has been ported on HTC Magic, and allegedly shows it in action on the device as well! According to XDA member Wellbug, the video is posted by a Chinese Smartphone hacker, who claims complete access to iOS 4 code and his iOS 4 port on HTC Magic includes working Wi-Fi, Calls, SMS, Multitasking, Folders For Apps etc,. If you are into smartphones, saying this is exciting would be an understatement. Read on for details.
Before we present our analysis of the situation, here is the video for your consideration:
As per the video, the user is able to make calls, do multitasking and perform the usual iOS functions with ease. Also, the baseband and settings tab clearly show the version of iOS. Let's just wait and see if the news turns out to be true and in case it is, let's hope a ROM is released soon.
Before we jump to conclusions, we must suggest you to take this with a grain of salt, as the likelihood of this actually happening is bleak, considering the completely closed source nature of iOS and Apple's strict policy of safeguarding its source code. Firstly, even if a leak happens, it isn't likely of the complete source code, as such companies guard their source code from such leaks by holding it in separate chunks, compiling the components separately and joining the compiled components together when building the OS itself. Also, this is only a video showcasing what seems to be iOS running on the device, and no installable ROM is available to back this claim, so it may even be just a cleverly edited video that syncs the display of an iPhone on the screen of HTC Magic.
That said, in case it is true, this would make it the first port ever (that we know of) of iOS on any non-Apple device and considering the similarity between many Android devices, we could possibly be seeing iOS getting ported to several other devices pretty soon. Apple might not take it too kindly though, and will certainly do everything in its power to keep this from happening and laying a full-force crackdown on those who do make it happen.
Click here to see the video on Youku if the one embedded on this page isn't working for you.