Kernel Manager: Download & Flash Custom Kernels On Your Android Device
If you have a rooted Android device running a custom ROM and especially if you have ORD (Obsessive ROM-updating Disorder), you're probably acquainted with ROM Manager – the power user's best friend. Where the all-in-one ROM management tool allows you to search for, flash, back up and restore custom ROMs, it does not aid you in looking for the right custom kernel, and you know how much of a hassle that can be, especially the first time around.
Well, fortunately for novice and experienced users alike, that void has now been filled by TeamWin, the team that brought you HDMwIn. Introducing the newest addition to must-have apps for customization addicts – Kernel Manager – an easy-to-use tool that lets you discover, rate, download and flash custom kernels, providing you with detailed info for each.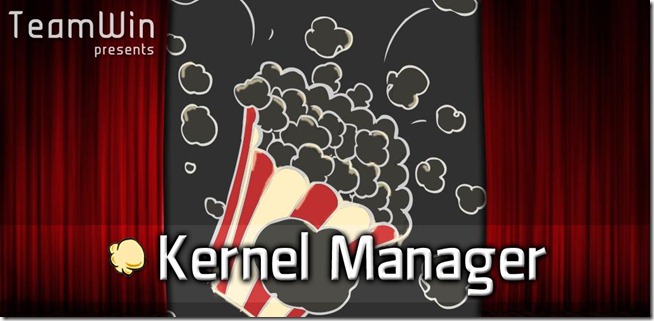 The kernels within the app are hosted on TeamWin's very own server. You can choose a kernel from the drop down menu on the app's homescreen and tap View Kernel Info to view detailed info for it, rate, download and flash it to your device.
You may set the app to wipe cache and dalvik cache after flashing a kernel. If you are new to flashing custom kernels or experience problems after flashing a certain kernel, it is recommended that you do so. Either way, make sure to create a Nandroid backup of your device before using the app to flash a kernel. We have yet to experience any problems during or after flashing a kernel with the app, but as they say – better safe than sorry.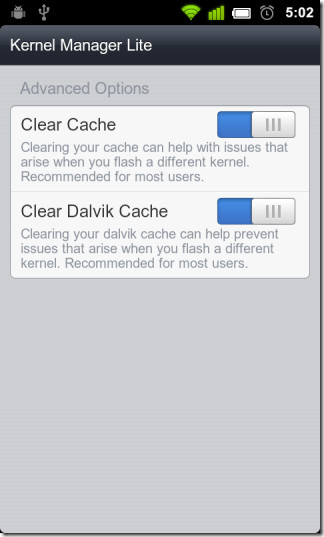 Simply hit the Menu button on your device and tap Advanced Option in the app menu that appears to toggle (enable/disable) the Clear Cache and Clear Dalvik Cache options. The Pro (paid) version of Kernel Manager comes with the additional option to Filter kernels by features and/or recent updates.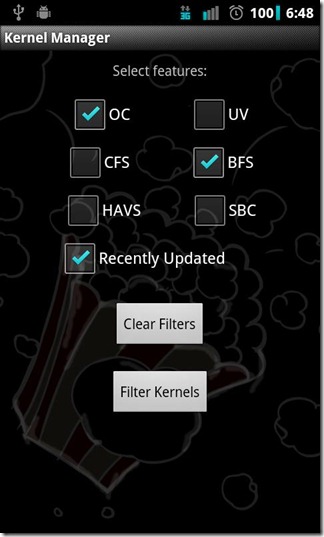 We ran a successful test flash on an HTC Desire running a custom MIUI 1.4.1 ROM (MIUI XJ). The list of supported rooted devices (viewable from the app's Android Market page) will grow with time as kernel developers upload more custom kernels to the TeamWin server, so even if your device isn't on the list as of this writing, you might want to keep an eye on it. You can grab both versions from the Android Market via the provided links.
Download Kernel Manager Lite (Free)
Download Kernel Manager Pro (Paid)