Official 4.5.91 Update For Atrix 4G Causing Hard Bricks [Prevention And Alternatives]
Some Atrix 4G users at different Android forums, portals and blogs are claiming a "Hard Brick" after upgrading to latest 4.5.91 and attempting SBF Flashing to 1.8.3. The problem has been experienced multiple times and it is therefore advised to stay away from the official OTA rollout unless you have a non-rooted stock phone. In case you have already flashed the new OTA update on your Atrix 4G, then it is highly recommended to stay away from flashing any SBF file through RSD Lite. Although it has been confirmed that a phone is only hard bricked if you flash SBF 1.8.3, but it can happen with other SBF files as well.
There is no official work from Motorola on this unfortunate situation, but we believe that reclaiming a brick from your carrier might help. If you are going for a reclaim, then simply state the error and do not mention any SBF adventures that lead to this. The normal error code for hard bricked Atrix 4G generated is :
SVF:105.1:2
Failed to boot 0X1000
And here is a screenshot of what it looks like: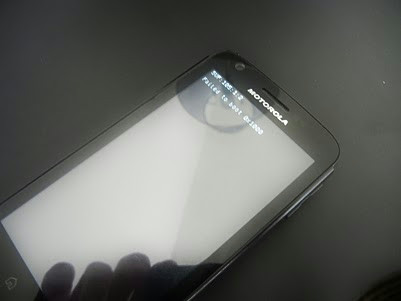 And if you really want Android 2.3.4 and can't wait for an official fix, although we think you should, then you can flash stock Android 2.3.4 Gingerbread available here. And there is a another stock image that can be flashed without fear of bricking available in this post. There is some active discussion going on regarding this hard bricking of Motorola Artrix 4G phone and we believe that developers might publish a fix for this nuisance soon. In the meanwhile, you can head to the XDA thread posted here for more information, insight and proposed ways to recover your phone.
Image Credit : Kennethpen @ XDA Forums