Official Victoria's Secret Android App Released
Victoria's Secret (VS) is one of the leading US retailers of women apparels, footwear, beauty and fashion products. Initially released only on the iTunes App Store, the official Victoria's Secret client for Android has just landed in the Market. The app features the same content and exclusive shopping deals that its iOS variant holds. Be it the mesmerizing and sensuous TV commercials, videos of Victoria's Secret fashion shows including backstage footage, attractive Victoria's Secret shopping deals (with an option to place orders right from your device), locating a nearby VS store, scanning barcodes of products/videos or even sharing content with your online buddies, the app has it all covered.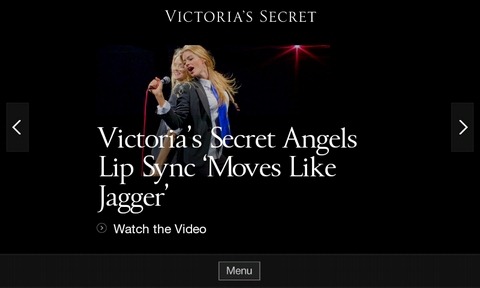 Optimized to run only in landscape mode, the app sports minimal controls to help you navigate to the content of choice. Perhaps, the focus of the app seems to be on presenting its users with plenty of eye candy, while at the same time, allowing them to jump to the content of choice with ease. With the official Victoria's Secret client for Android, you can browse from a vast variety of featured content including special shopping deals and offers on various VS products and brands, video and photo galleries as well as exclusive VS All Access content including new Features, Supermodels and News & Events. To share your favorite VS stuff with your online friends, you can associate your Facebook/Twitter account with the app.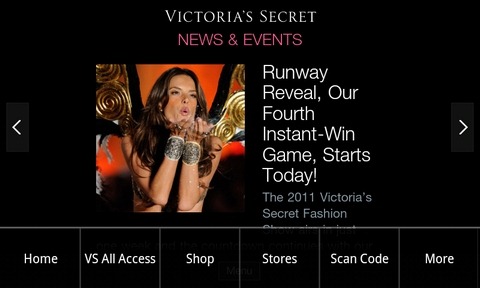 On the app's homescreen, you have all the featured VS content including latest news, events, promotions and videos. Tapping the Menu button displays other features of the app including the aforementioned VS All Access, Shop, Stores, Scan Code and More. Just tap on the left/right arrow keys to switch between content, and select a story to explore it in detail. The app provides you instant access to the online VS store from where you can search for, browse and purchase products of your choice with utmost ease.
Within the Shop tab, there is also a segment dedicated to handling all queries pertaining to customer services. From within the same tab, you can manage your online account, check status of your online orders, and go through the Frequently Asked Questions (FAQ) segment for quick help.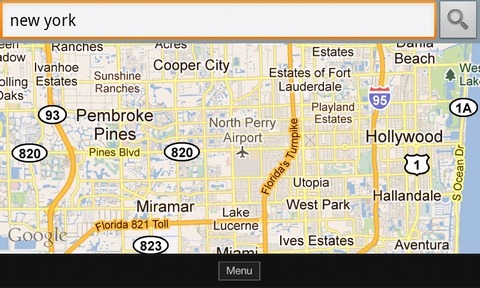 In addition, the app supports tracking location of various Victoria's Secret stores on map by city name as well as postal code. The Scan option, as its name suggests, lets you quickly scan QR codes of VS products and videos.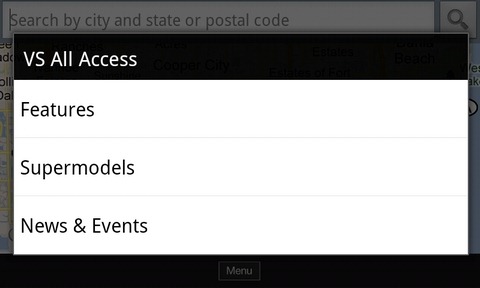 Download Victoria's Secret for Android