Overclock And Undervolt Motorola Bravo With Bravo Overclock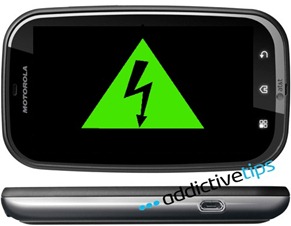 Bravo Overclock is an app built to allow for easily overclocking the Motorola Bravo while giving you the ability to undervolt it as well. Previously, it was only functional on Android 2.1 Eclair but has now been confirmed to be working on Android 2.2 Froyo as well. Needless to say, you need root access to use this app. For more on this wonderful app and how to use it, read on!
This app by XDA-Developers forum member Bandroidx offers you to overclock your phone from 800mhz to 1.2Ghz in 50Mhz increments. In addition to that, the app enables you to undervolt the kernel as well. The stock voltage is set at 56 VSEL, but according to the developer, anything at 800Mhz can be set to run at a voltage of 55 or 54 VSEL even. Testers of the app have provided some positive feedback claiming to be running at 1Ghz at a voltage value of 54 VSEL as well. While the app has the feature to startup on boot, it has been disabled for now.
See below a screenshot of the app, courtesy of XDA-Developers: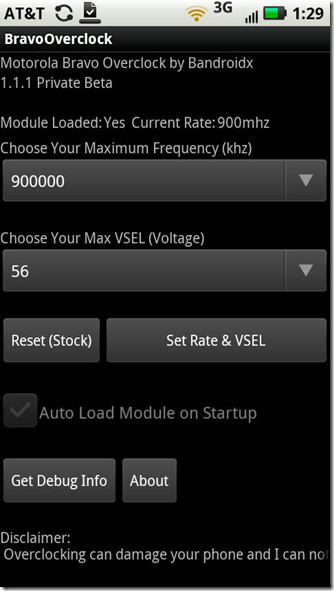 Using the app is downright simple. With no multiple menus to scroll through, everything is presented neatly on one screen. To use, simply choose your desired frequency and set your desired voltage. No reboot required.
For updates and any queries regarding this app, visit the forum thread at XDA-Developers.