Overclock Infuse 4G To 1.5 GHz With Custom Kernel [Guide]
Samsung Infuse 4G is a high end Android device that boasts of 4.5 Inches AMOLED screen with Hummingbird gearing it up to 1.2 GHz. Although the processing speed is just enough for your everyday use, but hackers and developers at XDA can't fight the urge to unleash the real potential in this beast. Senior Member Bedwa at XDA has released a modified version of Voodoo kernel version 7 that claims to overclock your Infuse 4G to a massive 1.5 GHz! According to the developer, the kernel contains frequency settings up to 1.6 GHz but 1.5 is the most stable with lesser chances of system crashes or associated glitches.
In order to flash / install this custom overclocking kernel on your Samsung Infuse 4G, you will need to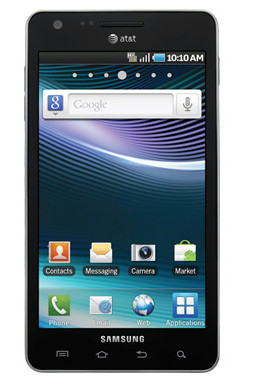 have root on your device with a custom Recovery installed. You can follow our exclusive Infuse 4G rooting guide posted here and head to this link to learn all about Custom Recoveries and methods to flash them. Please note that Overclocking / Undervolting is direct processor level tinkering and can result in permanent damage. Keeping all the risks and associated factors in mind, here is the step by step guide to flash Bedwa's modified kernel to overclock your Infuse 4G to 1.5 GHz! And yes, don't miss the disclaimer in blue below!
Disclaimer: Please follow this guide at your own risk. AddictiveTips will not be liable if your device gets damaged or bricked during the process.
The first step is to make sure that you have root on your device. You can checkout the link in 2nd paragraph for rooting instructions.
Once you have root on your device, connect over a stable Wi-Fi internet connection and download ROM Manager from Android Market.
Once the download and setup of ROM Manager is complete, launch the app and click on flash ClockworkMod Recovery.
Now follow onscreen instructions and select the correct device type to flash ClockworkMod recovery on your phone.
Once you get confirmation of Recovery installed, download the CWM Infusion 1.5 kernel from here and copy the zip to SD card root. Do not unzip the folder on your phone or your PC.
After this launch ROM Manager again and use in-app option to reboot into ClockworkMod Recovery.
Once in the Recovery, make Nandroid backup and navigate down to Install Zip from SD Card and and follow onscreen instructions to complete the flashing procedure.
After the kernel has been flashed, reboot your device.
Once your device reboots normally, download SetCPU from Android Market and set OC / UV according to your choice!
In case flashing the kernel creates any problem for your device, simply restore from Nandroid backup you earlier created and head to the official XDA kernel thread here for support and trouble shooting.