Remote Controls Your Computer From Windows Phone 7 via WiFi
Ever wanted to use your Windows Phone 7 device as a remote control for your Windows PC? Remote for Windows Phone 7 is a free, nifty app that lets you remotely browse and open files stored on your PC and manage running applications over a shared WiFi network. You can even define hotkeys within your phone and execute them on you computer with a single tap. More after the break.
To establish a connection between your computer and phone, you must run the Remote Server application on your PC (download link given below). Said application, when launched, provides you with the key and IP address required to register your PC with Remote. To add a computer to Remote, simply tap the Add button at the bottom of the app's home screen and enter the required information as specified by the Remote Server application running on your PC.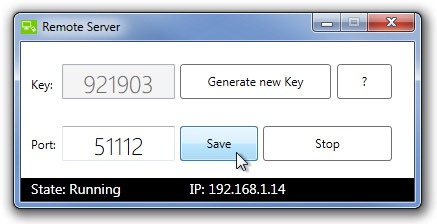 Unless your computer is the only member of the WiFi network in use, you might need to enter a different address every time you attempt to connect to it with Remote. This can be avoided by setting a static IP address for your computer.
Once connected, you can use Remote to switch between, close and maximize applications/windows opened in your computer, browse and open stored files, add files or folders on your PC to Favorites tab for easy access and execute user-defined hotkeys, all through a simple yet well-crafted interface.
The app may not, in features and flexibility, compare to similar apps from competing platforms, but it is relatively new and among the first of its kind on the Windows Phone 7 Marketplace. It might not provide you with advanced features (such as remote mouse or keyboard control) but it'll come handy in instances where you want to sit back and browse through the family photos stored on your PC, flipping through each from the comfort of your phone. Considerably handy and absolutely free – a rarity for the WP7 app market.