Remote Dictate Allows Speech-To-Text Dictation From iPhone 4S To PC
Speech-to-text functionality is commonplace for both mobile and desktop platforms, but dictating text to your PC via your iPhone 4S was a concept unheard of until very recently, when an app by the name of Remote Dictate made its way into the App Store. This app lets you dictate text to any application running on your PC provided it is using the same Wi-Fi Connection as your iPhone 4S with has Air Mouse server running on it. Remote Dictate is ideal for those people who you have to sit in front of the PC and type for hours on end, and wish to give their hands a rest.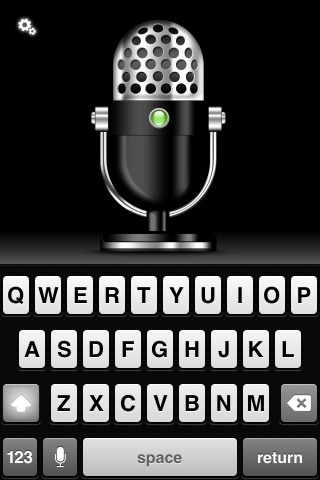 Remote Dictate offers a simple interface that does not require much to figure out. To start dictating any text to your PC, you will first have to connect to it by tapping the settings icon in the top-left corner of the screen, which in turn requires installing Air Mouse Server on your PC. The IP address and port displayed within the server application are to be entered in Remote Dictate's settings menu to establish the connection. Tap on your PC's name once the app detects it, and if a tick-mark appears next to your PC's name, you are good to go.
The rest of Remote Dictate's functionality is similar to regular Siri dictation. Just tap the small microphone on the keyboard to start speaking and press done when you need to take a break.  The app dictates text to any application installed in your PC, provided it is added to the list of programs within Air Mouse Server. If  that is not the case, you can add the required program to the server application from within Program Setup.
Both Remote Dictate and Air Mouse Server are free, and can be downloaded from the links provided below.
Download Air Mouse Server For Your PC