Samurai vs Zombies Defense: Hack & Slash, Strategic RPG [Android Game]
Here at AddictiveTips, we always recommend only those games that provide pure entertainment to our readers and Glu Mobile's Samurai vs Zombies Defense for Android is simply no exception. This latest hack and slash, zombie-killing mayhem will take you to an exciting journey where you will play the role of a heroic samurai who must defend his village from, well, the zombies. The zombies come in large waves , hordes and groups, and you need to flank them in order to protect not only yourself from these gruesome creatures, but also your sacred village, using different gameplay elements commonly found in strategic role playing games. Read on to find out whether this game deserves a place on your device or not.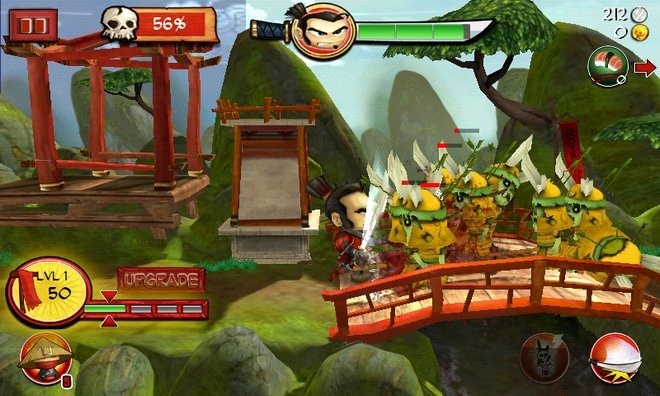 Samurai vs Zombies Defense is a side-scrolling action RPG with beautiful cartoonish style graphics and cheesy animations. The basic procedure is to slash, smash and win your way through out the whole level, killing all the zombies in the current map. There are a variety of different gameplay elements, such as using your sword and arrows to knockdown your enemies, as well as using occasional special moves some of which wipe out the whole group in a single shot. Katana or lightning burst, for instance, do just that – taking out hordes of zombies at once. The Japanese setting, colorful backdrops and impressive gameplay will make you addicted to the game for sure. There is not whole lot of button-mashing involved; all you require is some perfect timing of strategic offensive and defensive tactics to take out your opponents.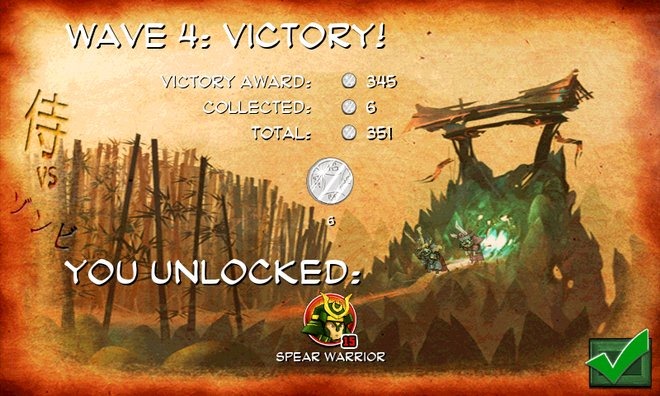 The game also allows extensive character customization, e.g. you can upgrade your weapons, unlock different allies and buy other items from the store with your Glu credits. The overall presentation of the game is excellent with some striking visuals and lovely animations, and the production values shine in full swing – considering its a mobile game after all. The game runs smoothly on most devices, and the one's we tried it on had no problem at all. It's worth mentioning that games like these don't usually come without a premium price, but its good to see that its available for free on the Google Play Store.
Glu Mobile have always developed some of the best mobile games and Samurai vs Zombies is a perfect example . All-in-all, the game is worth downloading, and you can grab it for free using the link provided below.
Download Samurai vs Zombies Defense