Search, Rate & Review Books On The Go With Goodreads For Android
Frequent travelling and an ever-increasing work load keeping you away from your weekly book club meetings? Join the world's largest online book readers community to search for, rate and review books that you have read or are currently reading and add new books to your to-read list on the go, with the official Android app for Goodreads, available for free from the Android Market. More after the break.
New to the Android Market as of writing, Goodreads for Android is very much behind its iOS counterpart in both functionality and UI and is yet to incorporate certain key features such as the option to add or invite friends and form book clubs. However, the description on the app's Android Market page suggests that additional features are around the corner.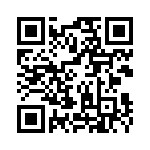 You can grab the app for free from the Android Market via the provided link or QR code. If you don't already have a Goodreads account, you may create one from within the app.
Download Goodreads For Android