SuperSU Brings Better SuperUser Root Permission Management to Android
SuperSU by Chainfire is a free app for rooted Android devices that lets you easily and efficiently manage root / superuser access permissions for all the apps on your Android phone or tablet. It takes over the SuperUser app on rooted devices, basically replacing it for a better and more feature-rich alternative. For users of rooted Android phones, managing which apps get root access can be a tough call when it comes to security, since any app with root access has administrator-level control over your device. For this reason, rooting a phone also involves installing an app for the very purpose of managing these permissions. This app is called SuperUser and whenever you see a SuperUser permission request on your phone when attempting to run an app that requires root, it's the SuperUser app in action.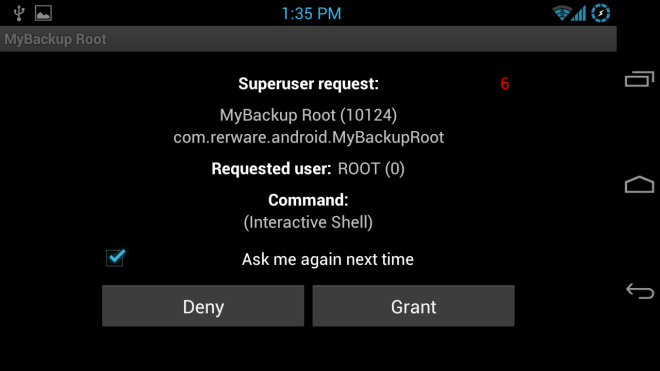 While the SuperUser app by itself is sufficient for granting or denying root access to other apps, it is rather feature-limited. That's where SuperSU comes in.
SuperSU is basically SuperUser on steroids. According to the developer, it "allows for advanced management of Superuser access rights for all the apps on your device that need root.".
What this basically means for you is more comprehensive information with each SuperUser request by any app, and better management of access granted to apps. Here is a full feature list:
Enhanced Superuser access prompt
Superuser access notifications
Superuser Access logging
Always runs in ghost mode
Notification configuration on per-app basis
Deep process detection
Trusts ADB connection
Temporary unrooting support
Works when Android isn't properly booted
Works in Recovery
Works with non-standard shell locations
Wake on prompt
There is also a Pro version available for $2.64 that offers these features in addition to the above:
OTA survival mode
Per-app user override
Full color-coded command content logging (input/output/error)
PIN protection
Per-app logging configuration
SuperSU is available for free in the Google Play Store for rooted phones and tablets only.
Download SuperSU (Free)
Download SuperSU Pro (Paid)